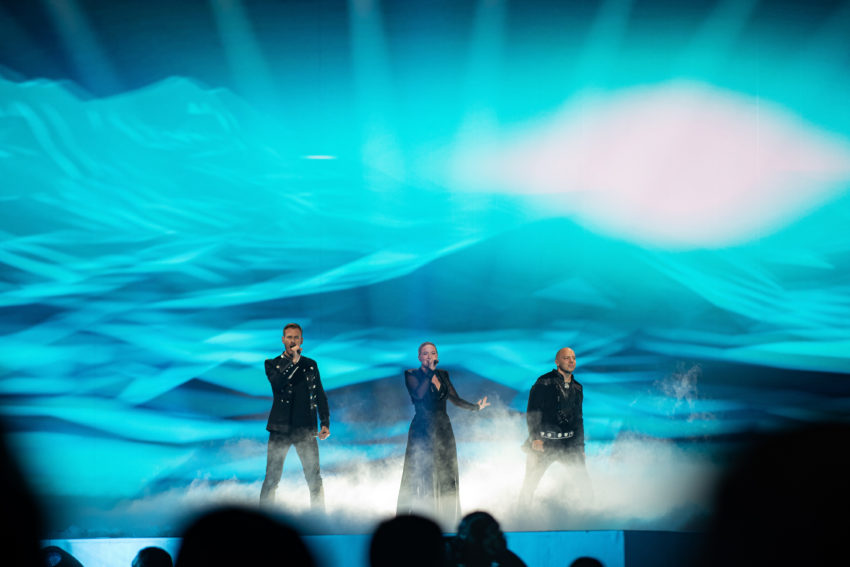 On Saturday, the first Scandinavian country kicks off it's 2021 selection. The first 10 (out of 26) Norwegian participants were presented at a press conference today, and it's a mix of new talent and well known experienced names.
A total of 26 acts will take part in the Norwegian national selection titled Melodi Grand Prix. Through five preliminary heats and a wildcard round, 12 of them will make it to the big final on the 20th of February 2021.
Today, the first 10 of the acts were presented. Four of them will compete in the first heat on Saturday the 16th while the remaining six are pre-qualified finalists.
Stina Talling – Elevate (First heat)
Jorn – Fate Bloody Faith (First heat)
Blåsemafian – Let Loose (First heat)
Beady Belle – Playing With Fire (First heat)
TIX – Ut Av Mørket (Finalist)
Atle Pettersen – World On Fire (Finalist)
Stavangerkameratene – Barndomsgater (Finalist)
Kaja Rode – Feel Again (Finalist)
Rein Alexander – Eyes Wide Open (Finalist)
KEiiNO – Monument (Finalist)
The songs for the first heat can be heard on NRK's website.
As in most other countries, the Norwegian shows will be held without audience. Hosts of the shows will be Kåre Magnus Bergh, Ingrid Gjessing Linhave and Ronny Brede Aase. Last year, broadcaster NRK's voting system broke down in the final. They have since improved the system so that it should be able to cope this year.
Norway in the Eurovision Song Contest
With three Eurovision victories, Norway is on track with fellow Scandinavian neighbour Denmark, although both countries are three behind Sweden. Norway first won in 1985, the year after Sweden's second win. Bobbysocks' La Det Swinge has since become a classic hit, which most fans can sing a long to. Ten years later, Secret Garden gave Norway their second win with the song Nocturne, which only contained 24 words, and the rest was instrumental, mainly violin. In 2009, Norway would once again bring the violin to Eurovision – and win by no other than Rybak.
Since the last Norwegian victory, by Alexander Rybak in 2009, Norway have scored rather decent in Eurovision. Stella Mwangi (2011) and Agnete (2016) both failed to reach the final, but of the remaining six entries that did make it, four of them ended in top 10.