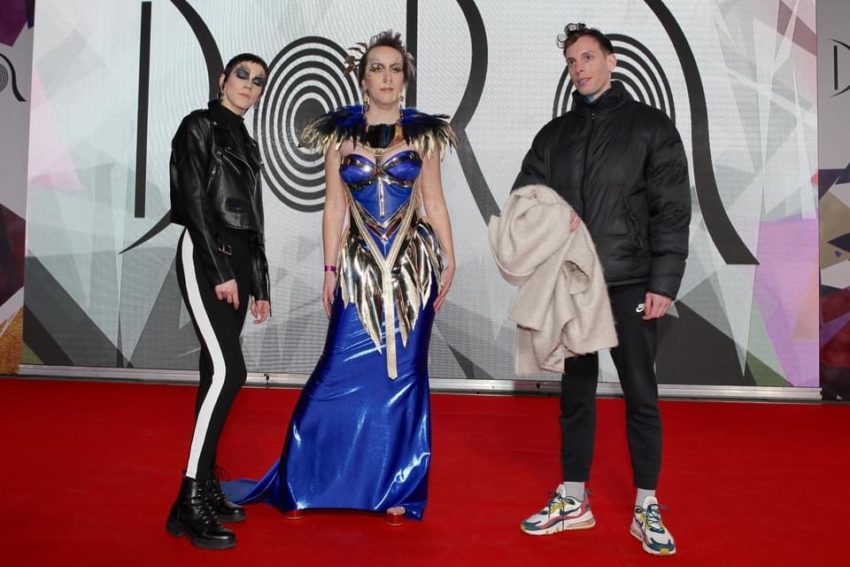 Nina Kraljić didn't win this year's Dora even though she was the biggest favourite to do so according to the bookmakers. Now, she is accusing the organisers of the Croatian national selection to prevent her to go to the Eurovision Song Contest for a second time.

Nina Kraljić wasn't happy after the 22nd edition of Croatian national selection, Dora, took place in Opatija last night. According to the bookmakers, she was a big favourite to go to the Eurovision Song Contest once again, but it didn't happen. Number two on the bookmakers' list, 22-year-old Albina, won with the song Tick Tock.
Short after Albina was crowned as the winner of Dora, Nina wrote several posts on Facebook and Instagram where she insinuates that the organisers of Dora sabotaged her victory. She complained that this year's Dora's order of participants wasn't determined by a draw. Obviously, she considered it as a big disadvantage, that her song Rijeka was the opening act. Furthermore, Nina mentioned that many people wrote to her that they weren't able to vote for her song. She also explained, that during the rehearsals she heard the winning song Tick-Tock in her in ears, implying that the winner of Dora was determined in advance. In addition, Nina admitted that Albina's song is not her cup of tea, and that ToMa's, Bernarda's and Mia's songs were much better. She also emphasised the fact that is easier to win Eurovision than Dora.
Wether Nina Kraljić's accusations are legitimate or not, the fact is that Albina will represent Croatia this year in Rotterdam. The winning song Tick-Tock is written by Branimir Mihaljević. It will be interesting to see if he finally will manage to qualify for the grand final, as his to previous two Eurovision entries – Lako Je Sve (2010) and Crazy (2018) – failed to do so.
You can watch Albina's winning performance in the video below: