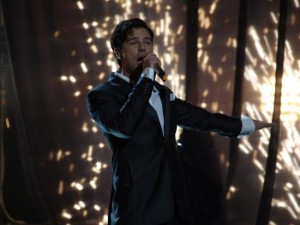 Didrik Solli-Tangen is back in the Norwegian selection! The first acts presented today promise an interesting national selection where it might be tough to pick the one that will represent the country in Rotterdam, the Netherlands in May this year.
On Saturday, the 11th of January, Norway kick of its first heat. A total of 4four acts will compete for just one spot in the final. The procedure will continue the next following weeks with a total of five preliminary heats until the big final on the on the 15th of February.
Five acts have been selected as automatically qualified for the final – picked out by a jury. They will in the final be joined by the qualifiers from each of the five preliminary heats. These five heats represents five regions in Norway. First up is Sør-Norge (South Norway) this coming Saturday.
The acts presented today includes the five for the final and the four taking part in the Sør-Norge competition.
Heat 1: Sør-Norge (11th of January 2020)
Kim Rysstad – Rainbow
Raylee – Wild
Geirmund – Come Alive
Lisa Børud – Talking About Us
Melodi Grand Prix final (15th of February 2020)
Didrik and Emil Solli-Tangen – Out of Air
Ulrikke – Attention
Akuvi – Som Du Er
Sondrey – Take My Time
Tone Damli – Hurts Sometimes
The songs for the first heat has been released today. In each of the five preliminary heats, one of the pre-qualified songs will be performed.