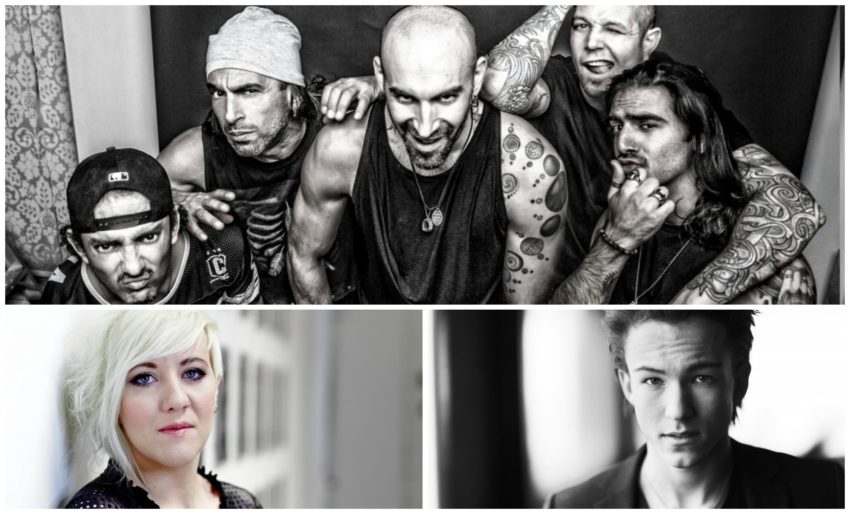 Three more artists are here for you to get to know. This time, let's get to know Nina from Croatia, Frans from Sweden and Minus One from Cyprus.
With so many acts this year it can be difficult to learn about every one of them and to find out all the facts you need to know before the coming event. Thankfully we've put together quizzes to test your knowledge on the participants and you can learn more with the official Eurovision artist profile videos below.
Nina Kraljić is representing Croatia this year with the song Lighthouse. Croatia is back in the contest after two year absence.
In her video, Nina shares it's a dream come true to participate in the Eurovision Song Contest as she's been watching it since she was a little kid. She sings many different styles of singing, however she presented her own style of singing when she entered her national version of the show The Voice.
Test your knowledge on Nina in our EuroVisionary quiz below and check out Nina's profile video.
Nina has 2 tattoos dedicated to whom? Check your knowledge in this quiz.
Nina Kraljić will be performing her song Lighthouse fifth during the first semi-final on May 10th.
Frans won the national selection of Sweden, Melodifestivalen with his song If I Were Sorry and thus will be representing the host country in Stockholm.
In his video, Frans shares he's been doing gymnastic for a long time and if we are lucky we might be able to see a flip of some kind.
Test your knowledge on Frans in our EuroVisionary quiz below.
Frans is the youngest winner of Melodifestivalen since whom? Take the quiz to see if you are right.
Since Frans is representing the current hosting country, he will automatically qualify to the final. Frans will be performing his song If I Were Sorry in 9th position on May 14th.
Minus One were selected to represent Cyprus at this year's Eurovision Song Contest with their rock anthem Alter Ego.
In the profile video, Minus One introduce themselves and indicate that they are excited to be performing at Globen Arena on the 14th of May, which is technically the date of the final!
We shall see how their confidence turns out as they'll first need to qualify from the first semi-final on May 10th. They will be performing their entry Alter Ego in position 11.
Why don't you test your knowledge of Minus One by taking our quiz below, and don't forget to check out their profile video.
Minus One took part in last year's Cypriot Eurovision selection, but with which song? Check your knowledge about the band in this quiz.