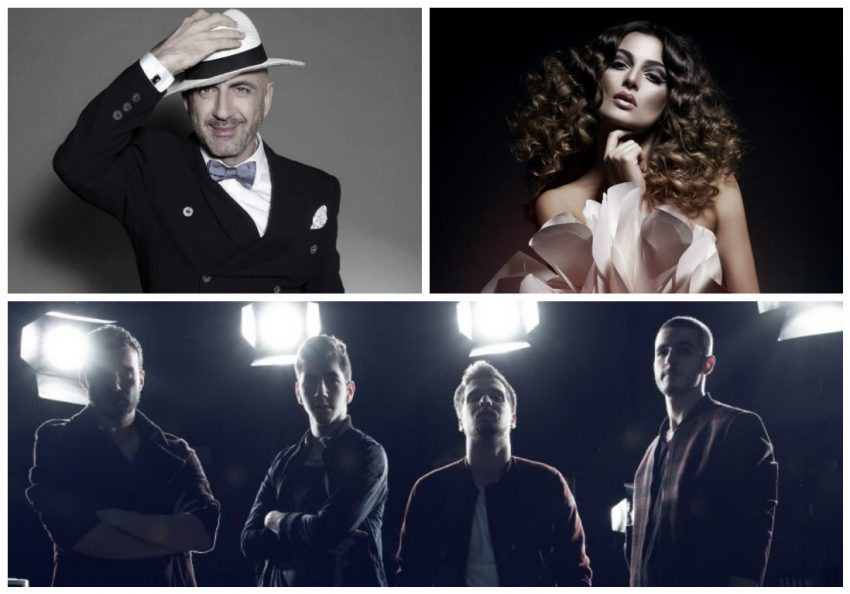 In less than two weeks we will crown the 2016 winner of Eurovision Song Contest in Stockholm. But do you know all the contestants taking part this year? Let's learn more about them.
Today, let's meet Highway who are representing Montenegro, Serhat who is originally from Turkey but representing San Marino as well as Iveta Mukuchyan representing Armenia. All three of these acts were internally selected by their national broadcasters. Will one of them get your 12 points and win the 2016 Eurovision Song Contest?
Highway are representing Montenegro this year with the song The Real Thing.
In their profile video, they were interviewed about how they are preparing themselves for Stockholm, about how they have been rehearsing their voices. They feel that Montenegro was ready to surprise everyone with something completely different than in the last two years and that Eurovision is about diversity of music and participants.
They also indicate that one thing that should change with the contest is the ability to play live instruments on stage.
Why don't you test your knowledge of Highway with our EuroVisionary quiz:
Who is the special guest on their song for Eurovision 2016? Check the quiz to see if you are right.
Highway will perform their song The Real Thing 15th during the first semi-final on May 10th
Serhat was selected by the San Marino national broadcaster to represent the microstate with the song I Didn't Know.
In his profile video, Serhat tours around the very small country of San Marino. He also indicates that his song I Didn't Know was recorded in three different languages and two different dance mixes. The disco version of I Didn't Know was ultimately chosen to represent San Marino in Stockholm.
Why don't you test your knowledge of Serhat in our quiz below:
In which country did Serhat have a number one single with the song Je M'Adore in 2013? Take the quiz to check your knowledge about Serhat.
Serhat will be performing his song I Didn't Know 8th during the first semi-final on May 10th.
Iveta Mukuchyan is representing Armenia with her song LoveWave.
In her profile video, Iveta shares that she is the type of person who loves taking risks and therefore, she wanted to take part in the Eurovision Song Contest and not only go with a standard pop song, but come with something different and interesting.
LoveWave is a love experience that Iveta has been through personally and she says she can't quite explain the song in a few words but she wants to share her personal emotion with the whole world.
She also shares her love for Angie Stone, Erykah Badu and Lauryn Hill as well as Motown music, and indicates that you can hear the influence of those sounds in her music.
Why don't you test your knowledge of Iveta Mukuchyan in our EuroVisionary quiz below:
In which country did Iveta Mukuchyan grow up? Take this quiz to find out if you know that and other questions about her.
Iveta Mukuchyan will be performing her song LoveWave 7th during the first semi-final on May 10th.