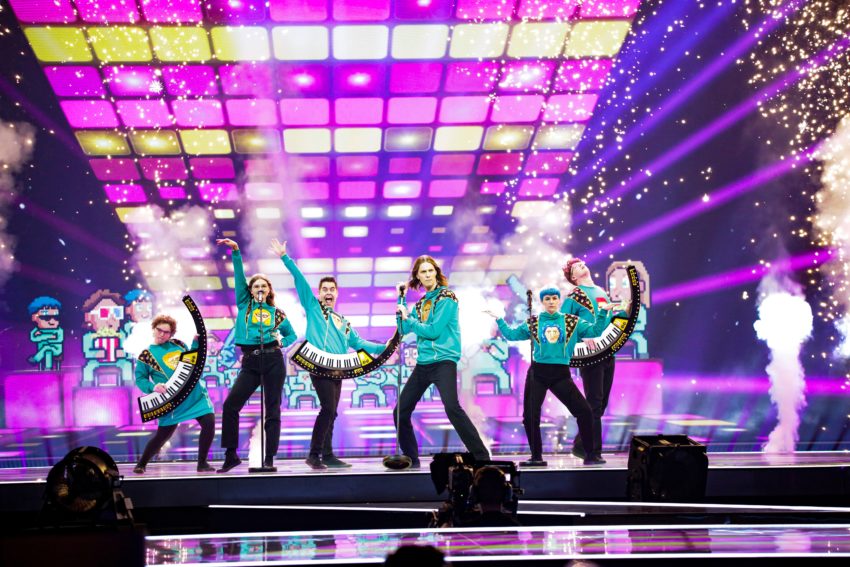 Daði og Gagnamagnið's worst nightmare seems to have come true. After one of the on-stage performers has tested positive for the novel coronavirus, they unfortunately had to withdraw from performing live at the Eurovision Song Contest.
---
Before travelling to Rotterdam, every delegation had to record a so-called live-on-tape performance of their song. These recordings would serve as a backup in case the delegation would either not be able to travel to The Netherlands, or not be able to perform during the show, due to Covid-19 related restrictions or positive tests. Later it was announced that delegations would be given the choice between using a recorded rehearsal, or their live-on-tap, should the Covid situation arise during their stay in Rotterdam.
With two members of their delegation now having tested positive for the virus that has disrupted most of the world for the last year, Iceland had to make this choice. An EBU press release confirmed what media representative for the Icelandic delegation Rúnar Freyr Gíslason already said earlier, Iceland has withdrawn from performing live at the 2021 Eurovision Song Contest. They will use their rehearsal, recorded on the Eurovision stage, from May 13th.
In the week up to the Eurovision Song Contest, every act has an hour of rehearsal time, allocated over to sessions. This time is used to perfect the act, fine tine camera angles and generally rehearse every aspect of the performance. Spread out over those two sessions, the entire song is usually performed in full 6 times. Typically, the last of run-through of each session is with full effects, making it likely that Iceland indeed will use their very last rehearsal.
We don't know which member of the group has tested positive, nor do we expect any announcements about this.
Extensive Covid testing is performed among artists, other delegation members, press and everybody else involved in the production. If anybody tests positive in a quick test, a PCR test is then taken to confirm the infection. While waiting for the outcome, the person or whole delegation is required to isolate until two negative tests can be shown.
Ahead of the Turquoise Carpet event the delegations from Poland and Iceland both saw positive Coronatests and were unable to appear on the carpet. Malta and Romania are staying at the same hotel, and were likewise left out of the traditional opening of the Eurovision Song Contest as a safety precaution.