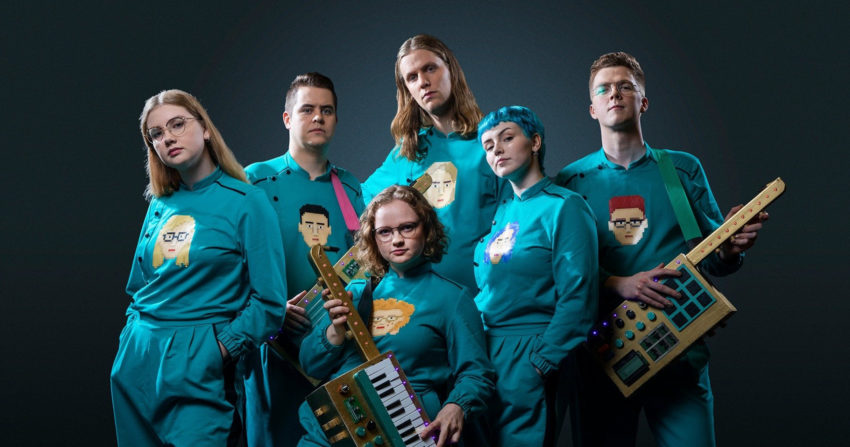 Last year, he was top favourite to win the Eurovision Song Contest. Can the quirky, but charming Icelandic Daði make it this year? This evening, his 2021 entry titled '10 Years' was released. Expectations were high, and it will now be interesting to see if he can live up to them.
Had the 2020 Eurovision Song Contest not been cancelled, Iceland might have won the contest for the very first time. In the hope to secure the trophy here in 2021 instead, Daði & Gagnamagnið were selected once again.
On the 10th of May 2020, the fan organised Eurostream event was held in order to provide the fans a vote for the 2020 songs with the Eurovision Song Contest being cancelled due to the pandemic. With his 2020 entry Think About Things, Daði & Gagnamagnið won that. This year, we will have a Eurovision, though it's still unsure how it will be, and question is if Iceland's 2021 entry is just as catchy as the 2020 one?
In the embedded video, you can judge for yourself. Below, the video you can read more about Daði & Gagnamagnið.
Daði Freyr is 28 years old. He was born in Reykjavík, the capital of Iceland, but currently lives in Berlin. He is a multi talented musician who practised drums, piano and bass guitar, and have a deep love for electronic music. In 2012, he was named 'best electronic musician of the year'. Back then, he played in the band RetRoBot, who released an album in 2013.
Most Eurovision fans got familiar with him in 2017 when he took part in the Icelandic national selection; Söngvakeppnin. He finished second behind Svala. But the song Hvað með það? /Is This Love? left an impact with fans. When he returned to the national selection in 2020, he won. Unfortunately, the pandemic got in the way, and instead, 2021 will be his Eurovision participation.
In his band Gagnamagnið, Daði's wife Árný Fjóla Ásmundsdóttir plays keyboard.