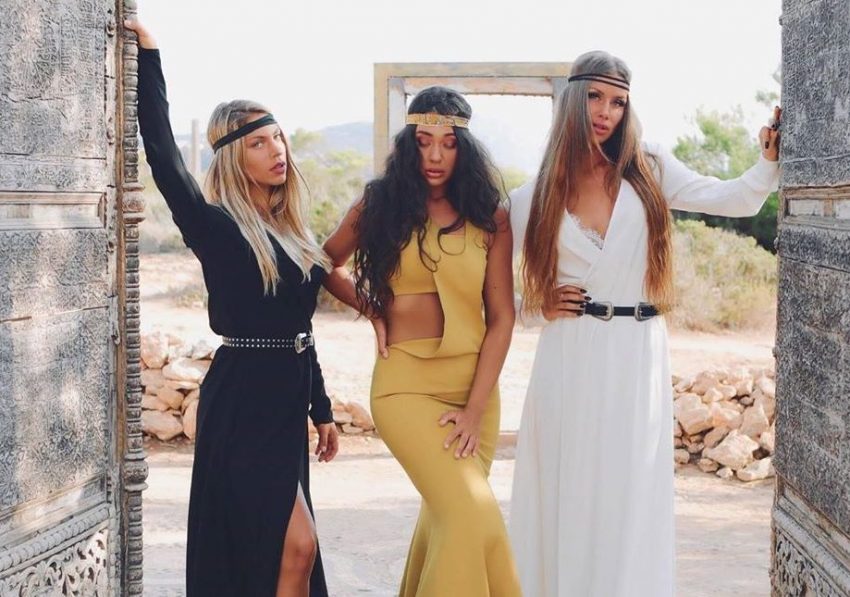 Tonight, the final of Serbia's national selection, Beovizija, took place in Belgrade. The girl-group Hurricane will represent the Balkan country in Rotterdam with the song "Hasta La Vista", as they came out as a winner.
In Decembar 2019, submissions for the Beovizija 2020 entry closed. The selection committee, a group of RTS music editors, listened to all 90 submitted songs and chose 24 to move forward for the national selection. 12 acts made it through to the final this evening, after the two semi-finals were held on February 28th and 29th.
Final lineup
Milan Bujaković feat. Olivera Popović: Niti (Neither, Nor)
Hurricane: Hasta La Vista (Until Next Time)
Neda Ukraden: Bomba (Bomb)
Andrija Jo: Oči meduze (Eyes Of Medusa)
Igor Simić: Ples za rastanak (Final Dance)
Thea Devy: Sudnji dan (Judgement Day)
EJO: Trag (Track)
LIFT: Samo mi kaži (Just Tell Me)
Ana Milenković: Tajna (Secret)
Naiva: Baš, baš (Really, Really)
Marko Marković: Kolači (Cakes)
Bane Mojićević: Cvet sa Prokletija (Flower From Prokletije)
Results
The result of tonight's final was decided by both a jury and the public, with 50% of the vote coming from the music industry experts and the remaining from televoting. The jurors and the public votes were converted to points from 1 to 12. It gave the following top three ranking:
Hurricane: Hasta La Vista (Until Next Time) (24 points)
Naiva: Baš, baš (Really, Really) (15 points)
Igor Simić: Ples za rastanak (Final Dance) (14 points)
You can watch the winning act in the official video below:
Winner
The girl-group Hurricane, which was formed in November 2017, is consisting of Sanja Vučić, Ivana Nikolić and Ksenija Knežević. Sanja represented Serbia at 2016 Eurovision, as a member of band ZAA, with the song Goodbye (Shelter). Ksenija is the daughter of another Eurovision contenstant in the past – Montenegro's 2015 singer Knez. She previously took part in Beovizija back in 2013 with the song Magija and was a member of Sevdah Baby crew before joining Hurricane. Ivana is known to modern dance and music. She collaborated with Jala Brat, who was a member of the Bsonian and Herzegovinian team at 2016 Eurovision, on his single Mlada i luda. Hurricane sing mostly in English – by now they only recorded three songs in their native language.
Serbia in the Eurovision Song Contest
Serbia has participated in the Eurovision Song Contest 12 times since making its debut as an independent country in 2007. They made an great impact on the contest already in its debut as Marija Šerifović won Eurovision with the song Molitva. The country's only other top five result is their third place in 2012 with Nije Ljubav Stvar performed by Željko Joksimović. Last year in Tel Aviv, Nevena Božović represented Serbia with the song Kruna. She came 18th in the grand final with 89 points in total.