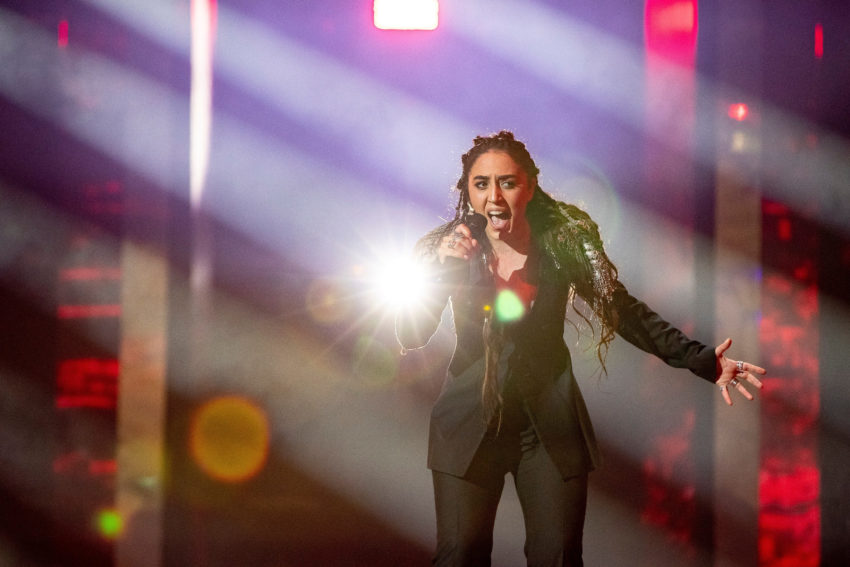 The participants in the second semi-final have now rehearsed twice. It was last chance to fix whatever might not be working yet. Are they ready for the live show? You can judge for yourself based on the videos which show how their performances will look on TV.
Contrary to the first round of rehearsals, each delegation now only had 20 minutes on stage (30 minutes for first rehearsal slot). If they used the time wisely, this would allow for three run-through. Too much talk, and it could be only two.
Just as when the participants in the first semi-final rehearsed for the second time, unique videos showing how the performances will look on TV has been released. You can check them out below.
Armenia: Srbuk – Walking Out
Ireland: Sarah McTernan – 22
Moldova: Anna Odobescu – Stay
Switzerland: Luca Hänni – She Got Me
Latvia: Carousel – That Night
Romania: Ester Peony – On A Sunday
Denmark: Leonora – Love Is Forever
Sweden: John Lundvik – Too Late For Love
Austria: PÆNDA – Limits
Croatia: Roko – The Dream
Malta: Michela – Chameleon
Lithuania: Jurij Veklenko – Run With The Lions
Russia: Sergey Lazarev – Scream
Albania: Jonida Maliqi – Ktheju tokës
Norway: KEiiNO – Spirit In The Sky
The Netherlands: Duncan Laurence – Arcade
North Macedonia: Tamara Todevska – Proud
Azerbaijan: Chingiz – Truth