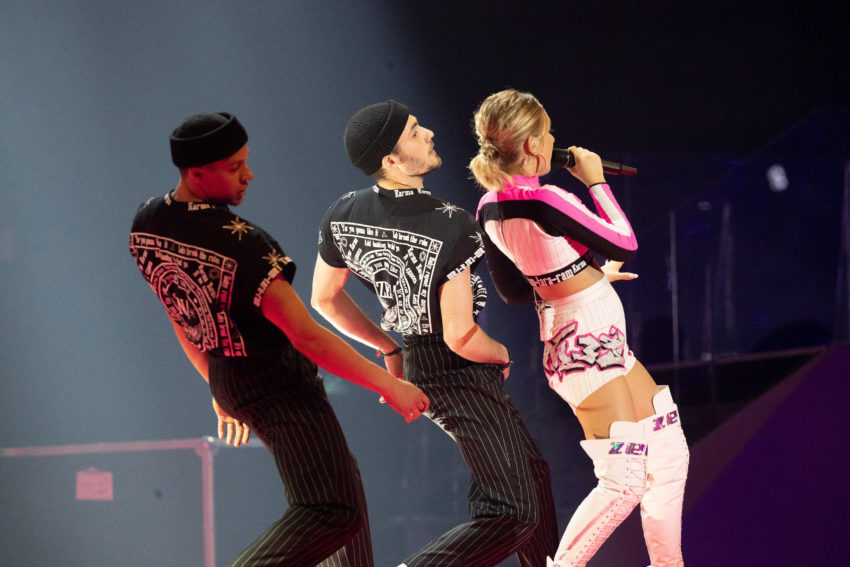 Time is running out for the semi-finalists. Today, they started their second and last rehearsal slot before they need to have their performances ready for the live shows. Special video footage released shows just how it is suppose to look on TV
Contrary to the first round of rehearsals, each delegation now only had 20 minutes on stage (30 minutes for first rehearsal slot). If they used the time wisely, this would allow for three run-through. Too much talk, and it could be only two.
Some artists nailed it to nearly perfection already in the first rehearsal. They were able to relax a bit today knowing it was now just about confirming that the camera work indeed is as they want it to be. For others, a lot more were on stake as they needed to fix significant errors from first rehearsal.
Today, we got to see how the performances will look on TV. Special rehearsal clips which shows the TV production for each country was released.
Cyprus: Tamta – Replay
Montengro: D mol – Heaven
Finland: Darude feat. Sebastian Rejman – Look Away
Poland: Tulia – Fire of Love (Pali się)
Slovenia: Zala Kralj & Gašper Šantl – Sebi
Czech Republic: Lake Malawi – Friend Of A Friend
Hungary: Joci Pápai – Az én apám
Belarus: ZENA – Like It
Serbia: Nevena Božović – Kruna
Belgium: Eliot – Wake Up
Georgia: Oto Nemsadze – Keep On Going
Australia: Kate Miller-Heidke – Zero Gravity
Iceland: Hatari – Hatrið mun sigra
Estonia: Victor Crone – Storm
Portugal: Conan Osiris – Telemóveis
Greece: Katerine Duska – Better Love
San Marino: Serhat – Say Na Na Na