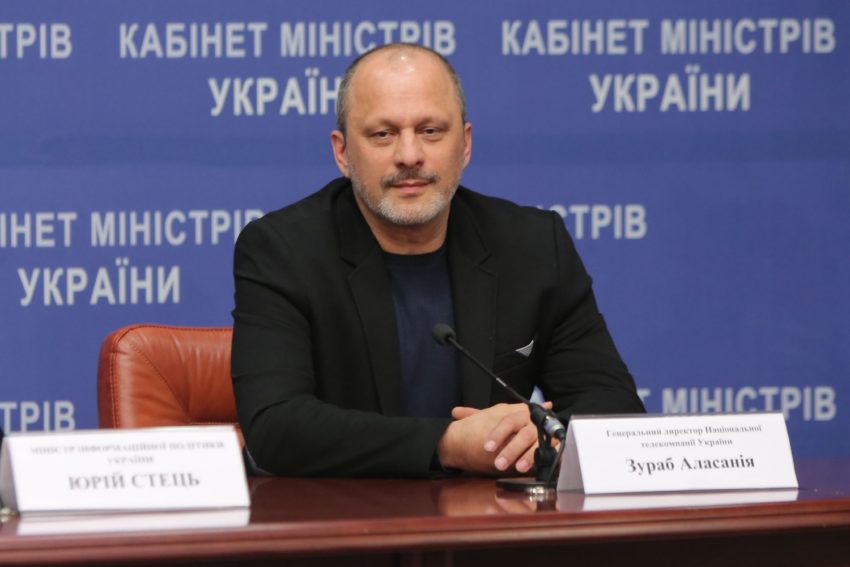 New information is emerging about when the host city will be announced. An on-line conference was held earlier today by NTU to discuss other events, as well as Eurovision.
The  Director General of the host broadcaster, Zurab Alasania, was part of an online conference, that not only discussed Eurovision but also sports issues and coverage of the Olympics. Some questions regarding the official host city announcement and venues were put to Mr Alasania.
Some of the points raised in the interview are noted below with the translation provided by Andy Mikheev, Editor in Chief of ESCKAZ
Odessa has been visited by several engineering companies, in connection with having a roof put on the Chernomorets Stadium in Odessa. Documents had to be submitted to the committee and to the EBU with calculations of sizing, costs and the intended weight of the roof.
Prime Minister/Head of the Organisation committee, Voldomyr Groysman, is currently out of the country. He needs to decide a day next week in which the meeting can take place. This will be behind closed doors, and an announcement will be made public after this meeting. Similar to the format of when the 3 final cities were announced, there was a gap of a few hours between the end of the meeting, and the announcement on the live Youtube channel of the Ukrainian Verkhonva Rada
European Broadcasting Union met with representatives of the Eurovision Song Contest 2017 organising committee, and after seeing all the information available to them, have made a decision on which city they think should host the contest. It is worth pointing out that the final decision might not match that of the European Broadcasting Union.
The option of putting a complete roof on the NSC Olimpiyskiy was ruled out. This was because the structure would have cost too much in the long run.
The final contract between Palace of Sports and the International hockey Federation remains unsigned. It is unknown why it remains unsigned at this stage.
The Palace of Sports would not be suitable now anyway because it is outdated, in terms of communication, technology and the main structure of the building.
We aim to have a final host city announcement in the first half of next week, once the European Broadcasting Union, Jon Ola Sand and the members of the organising committee have met and discussed all the final details which have recently been submitted as part of the extra tasks put to the cities by the head of delegation, Victoria Romanova.