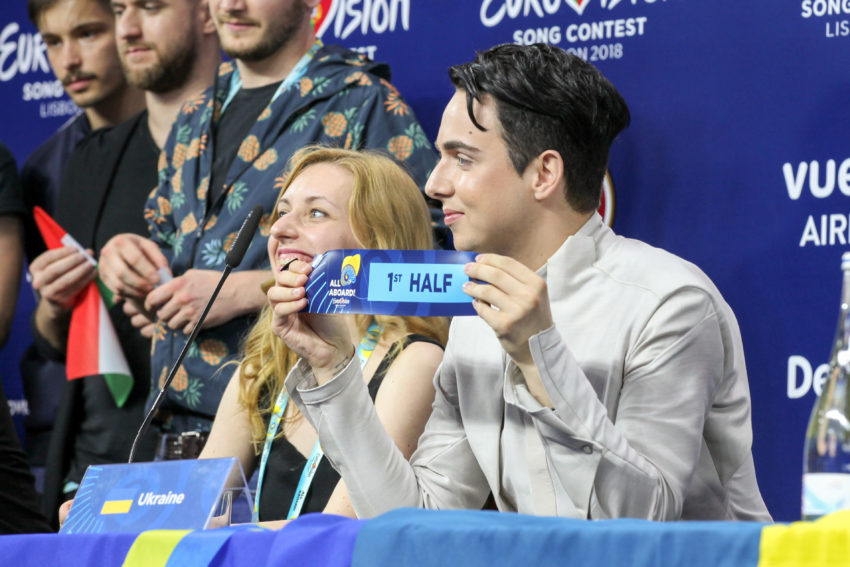 Ukraine will open, while Italy ends the party. The producers have now made the running order for Saturday's final, and EBU's Reference Group approved it. Some will now be more than satisfied. Others however might struggle to put on a positive attitude. 
Based on the draws for first and second half, the actual running order has now been announced. The producers got together immediately after the result of the second semi-final in order to determine the order. They are to go by what they believe will give the best possible final on Saturday. It was afterwards approved, and has just been revealed.
Running order for Eurovision 2018 final
01. Ukraine
02. Spain
03. Slovenia
04. Lithuania
05. Austria
06. Estonia
07. Norway
08. Portugal
09. United Kingdom
10. Serbia
11. Germany
12. Albania
13. France
14. Czech Republic
15. Denmark
16. Australia
17. Finland
18. Bulgaria
19. Moldova
20. Sweden
21. Hungary
22. Israel
23. The Netherlands
24. Ireland
25. Cyprus
26. Italy
In the video below, show producer Christer Björkman provides some insight on how the running order is decided.