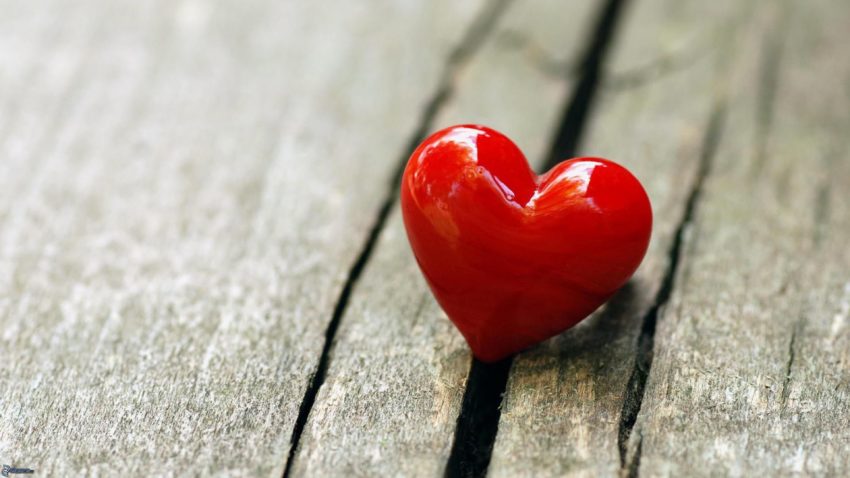 Happy St Valentine's Day! We all hope that you are enjoying this special day with your loved one, but if you want something to put you in the mood of St Valentine's Day even more, then what better way is there than listening to some romantic Eurovision songs?
Below we have listed some songs from the past few years of the Eurovision Song Contest that are about love, or just give you the romantic and sensual feel!
My Heart Is Yours (Norway 2010) – Didrik Solli-Tangen 
Starting off with a ballad, My Heart Is Yours by Didrik Solli-Tangen is a slow and gentle song that is worth turning up the volume to its fullest and singing along. Didrik Solli-Tangen and his song placed 20th on the final of the Eurovision Song Contest, which in that year was held in Didrik's home country. The song certainly did not get the place it deserved on the scoreboard, but the song still lives in the Eurovision Song Contest and is remembered.
Grande Amore (Italy 2015) – Il Volo
Grande Amore – meaning 'Great Love'. The title says it all. The song is sung delightfully by the Italian operatic trio, Il Volo, which is composed of three friends, Gianluca Ginoble, Piero Barone, and Ignazio Boschetto. Il Volo sang this wonderful song at the 60th Eurovision Song Contest which was held in Vienna, Austria, and certainly made Italy proud as they placed 3rd. The song is very successful – in Italy, the song is still listened to on radios, it being three years since the song's release. Grande Amore is a powerful song of love – the type of song that makes you want to shout out the lyrics, nevertheless of your rusty Italian.
Marry Me (Finland 2013) – Krista Siegfrids
Marry Me is the obvious song on this list. Not only is this song funny, it is also romantic – in a different way than other songs are. Krista sings about the longing for a man, for him to finally propose, and all the things she would do for him if he did. The music video has similarities with Katy Perry's music video Hot N Cold and we love its attitude! This song is perfect if you want to have fun and sing a love song where not everything goes smoothly and easily, and this is just what makes it unique.  Marry Me placed 24th in the final of the Eurovision Song Contest in 2013, but for such a low score, the song is still loved.
My Number One (Greece 2005) – Helena Paparizou
The first Eurovision winner we have on this list – Helena Paparizou represented her country, Greece, at the Eurovision Song Contest in 2005 with her song My Number One and won with 230 points. Not only did she win with a great song, she also gave Greece its first win, and the Greeks were so proud that they sang her songs on the streets with joy, as well as honking car horns. The song is very catchy and is about a person expressing their love to another. Perhaps your loved one will sing this to you?
In A Moment Like This  (Denmark 2010) – Chanée & N'Evergreen
This wonderful song, sung by Chanée & N'Evergreen, is about love and as they sing it, from the first second to the last of the song, we are fascinated by the chemistry between the singers and as we listen, we feel we believe in fortune and in love and in all good. The duo represented Denmark in the Eurovision Song Contest in 2010, where they finished 4th.
Running Scared (Azerbaijan 2011) – Ell & Nikki
Ell & Nikki are the second winners that we have on our list. They represented Azerbaijan at the Eurovision Song Contest in 2012 and won with 221 points. They presented a sweet love story with a waterfall of fire on the stage. The song is about a couple longing for each other, making this the perfect song for this special day.
Still In Love With You (United Kingdom 2015) – Electro Velvet
While this song isn't as passionate as the other songs mentioned, it is an uplifting love song with jazz vibes. Electro Velvet represented the United Kingdom in 2015 with their song Still In Love With You, which is about a couple that has to part but both of them want each other to take care while the other is gone. Surprisingly, the song finished 24th in the final with only five points, which was very disappointing. However, the song is fun to sing, and maybe you and your partner could try singing this together!