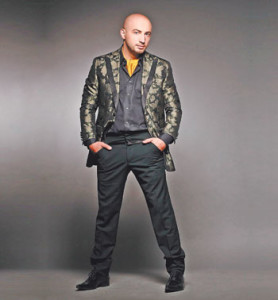 Ukrainian broadcaster for the Eurovision song contest, NTU, has announced that Vasiliy Lazarovich will be representing Ukraine in the Eurovision Song Contest 2010 in Oslo.
Vasiliy Lazarovich is 28 years old, and he will be the first male artist after two consecutive female singers, Ani Lorak (2008) and Svetlana Loboda (2009), to represent the Ukraine in the contest.
NTU has launched a call for songs, but the procedure for choosing the song for Vasiliy is unknown at the moment.
Vasiliy Lazarovich said in interview to official website, Eurovision.tv, "I am surprised by this decision. I couldn't dream of representing Ukraine at the Eurovision Song Contest. I am well aware of the great responsibility this puts on me…"
 
Ukraine won the Eurovision song contest in Istanbul in 2004 with Ruslana and her song Wild Dances.
You can check Eurovisionary for more information.