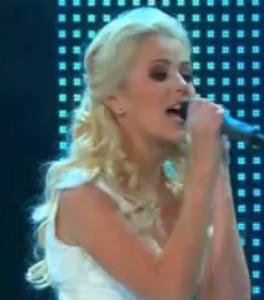 It seems the Ukrainians don't like to do things the easy way. After taking three attempts to find a song for the contest in Oslo last year, the one time winner is now seeking a second attempt just two days after Mika Newton won the Ukrainian final with Angel.
Reacting to public unease about the validity of Mika's victory, the Ukrainian national broadcaster has hastily arranged another competition. The top three from the final on Saturday will go head to head on Thursday to fight for right to be put forward (for now, anyway) as the Ukrainian entry.
Who wins will solely be the decision of the Ukrainian public, who will vote by SMS. Only one vote per phone will be allowed.
The three candidates are:
Mika Newton – Angel
Zlata Ognevich – The Kukushka
Jamala – Smile