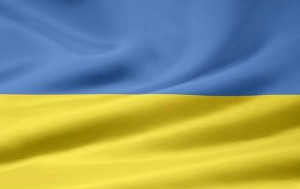 With not much publicity Ukraine started their selection procedure last week with their first semi final to eventually decide who will represent them at the 2011 Eurovision Song Contest in Germany. There will be 5 semi finals and the acts will be selected by a combination of jury and televoting.
 35 acts have been selected and 7 acts will perform in a semi final each week.  3 acts will progress to the final. The songs and acts in the first semi final were –
1. Yakov Smyrnov – I'm Going Home
2. Zaklyopki – Superhero (U-la-la)
3. El Kravchuk – Moja Nadezhda (My Hope)
4. Kristina Kim – Victim of My Love
5. Elena Korneeva – Why didn't I say goodbye
6. Inna Vornova – Ty ne moy (You're not mine)
07. Dariya Medova – Infinity
The performers who qualified to the final were Kristina Kim, Elena Korneeva and Dariya Medova.
The next semi final is on 7 November 2010.