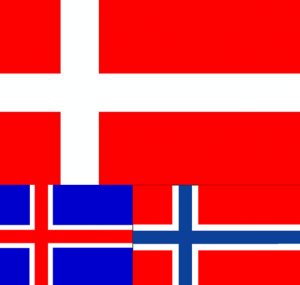 Tonight three shows will take place, all of them being Nordic. Iceland continue with second heat, Norway start their selection and Denmark will pick its winner, who will get to represent the country at the 2012 Eurovision Song Contest. Which show will you watch?
As all three Nordic countries with a show tonight will have a webcast available TV viewers from around Europe will be able to choose which show to watch. 

Iceland:
After the first show, last Saturday, where Jónsi & Greta Salóme Stefánsdóttir and Blár Ópal won their tickets to the final 5 more acts are ready to fight in order to follow them to the Icelandic final. The 5 songs we will hear in this second heat are:
1. Ellert Jóhannsson – Ég kem með
2. Simbi & Hrútspungarnir – Hey
3. Rósa Birgitta Ísfeld – Stund með þér
4. Regína Ósk Óskarsdóttir – Hjartað brennur
5. Guðrún Árný Karlsdóttir – Minningar
To Eurovision Song Contest followers Regína Ósk Óskarsdóttir is the most well known name as she represented Iceland at the contest in 2008 as one half of Euroband who qualified for the final, where they finished 14th, with the song This Is My Life.
Only the two winners will continue to the final still in the running to represent Iceland at the 2012 Eurovision Song Contest. The remaining three are completely out of the selection.  

Norway:
In Norway it is time to start their selection, which ends on the 11th of February. In this first heat 8 songs will fight for three spots in the Norwegian final. Those 8 are:
1. Irresistible – Elevator (Lift)
2. Kim André Rysstad – Så vidunderleg (So wonderful)
3. Reidun Sæther – High On Love
4. Rudi Myntevik – You Break It, You Own It
5. Lisa Stokke – With Love
6. United – Little Bobbi
7. Nora Foss Al-Jabri – Somewhere Beautiful
8. The Carburetors – Don't Touch The Flame
Also in Norway we have a former Eurovision Song Contest participant trying again. This time we shall however significantly more back in time as Benedicte Adrian, one half of Dollie De Luxe, who represented Norway at the 1984 Eurovision Song Contest with the song Lenge Leve Livet, is back 28 years later as a part of the trio United.  

Denmark: 
In Denmark they decide in just one show. 9 songs are left in the competition as one of them, Nowhere by Valen:tine was disqualified just a few days after the press conference where the participants were presented.
The 9 songs left to fight for the trophy as the winner of Dansk Melodi Grand Prix 2012 and the right to represent Denmark at the Eurovision Song Contest in May are: (Song nr. 2 was disqualified and DR have decided to keep the original starting order.)
1. Jesper – Take Our Hearts
3. Aya – Best Thing I Got
4. Kenneth Potempa – Reach For the Sky
5. Ditte Marie – Overflow
6. Philip Halloun & Emelia – Baby Love Me
7. Suriya – Forever I B Young
8. Karen Viuff – Universe
9. Soluna Samay – Should've Known Better
10. Christian Brøns & Patrik Isaksson – Venter
Ditte Marie is the only one of the Danish participants who have ever been on a Melodi Grand Prix stage before. That was last year where she as a part of Le Freak came third in the national final with the song 25 Hours A Day.