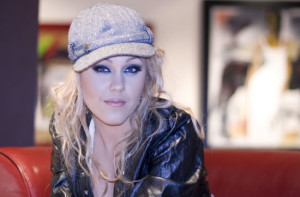 For the third time this year Ukraine has now presented their entry for the 2010 Eurovision Song Contest. Every day that has passed since the HoD meeting Monday the country has been recieveing a daily fine. If everthing goes well this time Alyosha will be singing Sweet People in Oslo.

The Ukrainian selection this year has been quite a farce with two national selections and now three different songs. Vasyl Lazarovych had been internally selected to sing five songs in the Ukrainian national final. The song I Love You became the winner – and thereby the song that would represent Ukraine at the 2010 Eurovision Song Contest held in Oslo, Norway in May.
A short while a new TV director however took over. He started out by cancelling the first national final and announcing a new one to take place three days later. Alyosha won the second final with the song To Be Free, but already the next day that song was cancelled as it turned out that it had been released on an album already two years ago. EBU's rules clearly states that none of the entries must have been aired before the 1st of October 2009 and as such Ukraine was without an entry when the deadline expired. 
At the HoD meeting that took place in Oslo on Monday and Tuesday all the participating songs were handed in, except from the Ukranian entry which was not yet ready. EBU impossed a fine that would increase for every day that went on without Ukraine presenting their song.
Ukraine has now deciced that it will indeed be Alyosha to represent them at the Eurovision Song Contest. She has been given a new song which hopefully will prove to be able to live up to the rules. The title of the new song is Sweet People. 
The song should very soon be available on youtube and we will of course update once it is there, but for now you can listen to the song on this link.