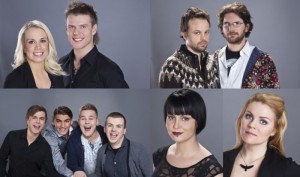 With the first heat of this year's Söngvakeppni Sjónvarpsins mere days away, tension is building in Reykjavík as to who will be the first to manage to make the final. Among the first 5 acts, there are some well known names but also complete outsiders. To help bring you up to date, EuroVisionary gives you some background on each entry. 
The particiants are:
Song 1: Iris Hólm – Leyndarmál (Secret) (Composer: Sveinn Rúnar Sigurðsson, Lyrics: Þórunn Erna Clausen)
Söngvakeppni Sjónvarpsins gets off to a cracking start with this first entry which is written by none other than Sveinn Rúnar Sigurðsson. His name may not ring any bells, but when we tell you that he is the man behind the entries Heaven (2004) and Valentine Lost (2007) things may become a little clearer. Many of Iceland's most popular artists have performed his work, and Sigurðsson was first seen at Söngvakeppni in 2003. He has studied both piano and organ, living both in Russia and Hungary which is quite apt as Sigurðsson has a love for music by classical Russian pianists. He has no fewer than 3 songs competing in this year's national final.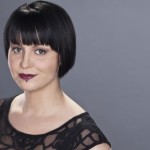 Þórunn Erna Clausen impressed many present at last year's Eurovision Song Contest with her determination and bravery, as she is the widow of Sjónni Brinck and was the co-composer of last year's entry, Coming Home. Clausen has also considerable stage experience to her name, playing in productions such as Oliver and Le Sing on Broadway. She has also won awards previously for her work with film and TV. This will be her second outing at Söngvakeppni Sjónvarpsins.
Irish Hólm is also a name which may be familiar to some people. She first caught the eye of Icelanders after having taken part in their X-Factor coming fourth as part of the duo GÍS. She went on to perform as vocalist for the broup Bermuda, taking part in various song contests. Holm has often performed backing vocals at Söngvakeppni, but it wasn't until 2010 that we got to see her as artist in her own right at the national final, singing The One.  
Song 2: Jónsi & Greta Salóme Stefánsdóttir – Mundu Eftir Mér (Remember Me) (Composer/Lyricist: Greta Salóme Stefánsdóttir)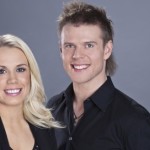 Jónsi is without doubt, the biggest known name to participate thus far this year in Iceland. He made it all the way to Istanbul where in 2004 he performed the beautifully melancholic Heaven in the final. Since then, he has made another attempt, in 2007 with the rockier number Segðu Mér (Tell Me). Jónsi is however most known as the frontman for the extremely popular rockband Í Svörtum Fötum (Dressed in Black), who have 5 albums under their belt; Í Svörtum Fötum (2002), Tengsl (2003) Meðan Ég Sef (2004), Orð (2006) and Tímabil (2010). The band have played countless concerts and are still much in demand, 14 years after the start of their career.  
Greta Salóme Stefánsdóttir has been interested in music since the tender age of 4, when she studied the violin. She graduated from the University of Icelandic with a bachelor's degree in violin in 2008. Currently she works as a ful time violinist with the Icelandic Symphony Orchestra, in addition to working in numerous other musical projects. She has been composing music for a number of years and her song Bethlehem won a nationwide Christmas competition in 2008. Stefánsdóttir has no fewer than two entries in this year's contest, but it is with Mundu Eftir Mér that she will be both a performer and a composer.
Song 3: Gestur Guðnason & Hallvarður Ásgeirsson – Rýtingur (Dagger) (Composer/Lyricist: Gestur Guðnason & Hallvarður Ásgeirsson)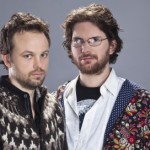 Gestur Guðnason is self taught on the guitar and began by playing by ear. He went on to study classical guitar and due to his fascination for both barock and contemporary music. Since graduating from his studies, Guðnason has featured in the line up of numerous bands, including Núll, Nix Nolte & 5ta Herdeildinni. He currently works as a guitar teacher in Reykjavík. This is his first time taking part in a national final.
Hallvarður Ásgeirsson was taught the guitar at a young age by his father, and later went on to study at the the FÍH Music Academy. He has also studied electronic music and composition in Reykjavík and New York. He works as a private guitar teacher. Just like his cohort, Ásgeirsson has also considerable experience from various bands such as Nix Noltes, Líkn & Coma Cluster. He has collaborated heavily with the group Slátur in the experimental contemporary music gentre. Together with his wife, Ásgeirsson composed music in a project called Skyboxx, performed both in Reykjavík and New York. A classical album entitled Lífsblómið featuring his work came out in 2006. The versatile musician has also made a solo album in the metal/rock genre entitled Death & Resurrection. As with Guðnason, this will be Ásgeirsson's first time at a national final.    
Rýtingur will be performed by the group Fatherz 'n' Sonz. Little is known about the group apart from the fact that they were founded in 2005 and is a project of songwriters who met at the Icelandic Music Academy and worked together in the band Nix Nolte. 
Song 4: Heiða Ólafs – Við hjartarót mína (Deep Within My heart) (Composer/Lyricist: Árni Hartarson)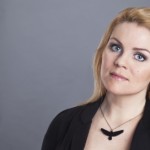 Aðalheiður Ólafsdóttir or Heiða as she is more commonly known, first made her debut as a singer in 2005, coming second in a talent contest, Stjörnuleitar Stöðvar 2. Since then she has gone on from strength to strength in the Icelandic music scene, participating in many musicals and appearing on numerous albums. Ólafsdóttir has taken part both as a vocalist and backing singer on a number of occasions in the national final over the years. She assisted Hera Björk on backing vocals in 2010 with Je Ne Sais Quoi. She has studied vocal training both in Reykjavík and Copenhagen and has even graduated as an actress from theatre school in New York. Ólafsdóttir currently works as a TV presenter with the Rás 2 channel.
As is the case with many Icelanders, music is only a part time job for Árni Hjartarson. Geologist Hjartarson intends to give his competitors a rock hard time. He works as a researcher of geothermal power at the Icelandic Energy Reserach Assosciation. He has published both books and articles on the subject and has actively participated in assosciated interest groups. Hjartarson has collaborated with the theatre group Hugleik for some time, primarily writing plays and composing music for them. A compilation of many of his songs and texts, Villifé, was released in 2006. Many of his other songs have been released both on CD and DVD. This will be the first time for Hjartarson at the Söngvakeppni.
Song 5: Blár Ópal – Stattu Upp (Get Up!) (Composer/Lyricist: Ingólfur Þórarinsson og Axel Árnason) 

Ingólfur Þórarinsson or Ingó as he is more commonly known, experienced a meteoric rise to fame after coming second to Jóhanna in the 2009 national final with the chirpy Undir Regnbogann (Over the Rainbow). Apart from his solo work, Ingó also performs with his band, Veðurguðirnir. He wrote and composed almost all of the songs on their album Góðar Stundir which was released in 2009. His debut self-titled solo album came out last year. Apart from music, Ingó's other passion is football, and he has played in the Icelandic premier league with his home town team, Selfoss!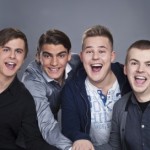 Axel Árnason's music career began during his formative years in his hometown of Akureyri. He began by studying percussion. He has performed as part of the Northern Icelandic Symphony Orchestra before founding the group 200,000 naglbítar in 1995. They got rheir break in 1997. Through his work with the band, Árnason began working at Sýrlandi recording studios in 2000 and has collaborated with some of the biggest names in Icelandic music, including Páll Óskar and Bubbi Morthens. The jack of all trades has received critical praise for his compositions and has also worked as a jingle writer, making music for TV commercials. In 2009, he founded his own recording studio. This will be his first ever entry to the Söngvakeppni Sjónvarpsins.

Stattu Upp will be performed by the boyband Blár Ópal, consisting of Franz Ploder Ottósson, Pétur Finnbogason, Agnar Birgir Gunnarsson and Kristmundur Axel Kristmundsson.
EuroVisionary would like to thank Kristján Sveinsson for helping us with this article.