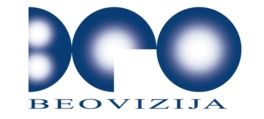 RTS today announced the revised date for the Beovizija contest to select the song which will defend the title in Belgrade in May
Originally, the contest was scheduled to take place last week and we should have known the winner by now. However, due to the serious events in Kosovo, it was postponed. The Beovizija final will now be on 10th March with the semi-final the day before. All twenty songs will compete in the semi-final with ten going through to the final. Which ten will be decided by a combination of votes from the public and a jury.
If you want to hear or see the songs, they are available at the RTS website by following the link below. 
Links
In my view
The Serbs will be faced with a difficult choice. There are many good songs to choose from in what is one of the highest quality national selections.

The opinion expressed in "In my view" are those of the author and are not necessarily the one of EuroVisionary.com.