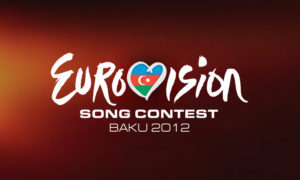 It's less than a month left to the 57th Eurovision Song Contest which will be held in Baku, Azerbaijan. We already know all the participating entries but newer versions are coming up for the representatives' albums or CD's. Lately Rona Nishliu, Željko Joksimović, Tooji and Eva Boto released new versions of their entries.
Albanian representative, Rona Nishliu, will perform the Albanian version of her song entitled Suus. As Rona is very popular in Balkan, she is known by her jazz entries and therefore she released Jazz – English version of her participating entry. The new version will be used for the promotional album, but it is yet to be decided whether the song will be included in the next album.
Veteran singer, Željko Joksimović once again will represent Serbia at the Eurovision Song Contest with a ballad Nije Ljubav Stvar. Željko previously performed his song in different languages, Serbian, English (Synonym), Russian (Lyubov not veshch) in different platforms and this time he promotes another version of the song, called Summer – instrumental version. In this version Željko recorded his song with making 15 different sound by using his own body in addition to a lead guitar. This 2.40 mins long song can be found on Željko Joksimović's official website as an application for smart phones.
In the meantime, the veteran singer is currently working on another version of the song, called Symphonic version. According to Zeljko's team, symphonic music constitutes the finest musical expression and this version of Nije ljubav stvar will make a big appeal to millions of Eurovision fans. The newer version is expected to be released in the coming days.
Norwegian representative name, Tooji, also promoted the acoustic version of his participating act, Stay on the Norwegian TV2 channel. In the version, Tooji sang a slower version of the song on this version, which was played with a guitar.
Misja Evrovizija 2012 winner Eva Boto will represent Slovenia with the song Verjamem on Baku. The youngest performer at the 2012 Eurovision Song Contest, has released an English version of her participating entry entitled Pure Love. It is expected that the English version will be included to the promotional CD.
Below you can hear the new versions of Rona Nishliu,  Željko Joksimoviç, Tooji and Eva Boto's participating entries or you can take a look at our 3D videos that's been recorded at Eurovision in Concert 2012.