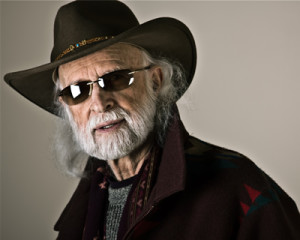 The Belgian Eurovision Song Contest entry Copycat hasn't been received well by the Elvis Presley fan clubs in Belgium and the Netherlands who have complained to EBU about the lyrics which they believe are making fun of their idol. Funny enough then Elvis songwriter Michael Jarrett has offered to write a new entry should Copycat be disqualified!
The reference group from the European Broadcasting Union has been more than busy this year. They have already decided upon the Georgian entry We Don't Wanna Put In which lyrics are not welcome in Moscow – and now they have to look into the Belgian entry. An official complaint from the Elvis Presley fan clubs in Belgian and the Netherlands needs an answer as well. The fan clubs believe that Elvis impersonator Patrick Ouchène should be disqualified for the song Copycat. They believe the song is making fun of late Elvis Presley who died in 1978 and is unable to defend himself.
While the Georgian entry was more obvious in its lyrics it is unlikely that the Belgian entry will face the same destiny. Should it however happen 71 year old Michael Jarrett has offered to write a new song for Belgium to use at the 2009 Eurovision Song Contest. He has previously been writing songs for Elvis Presley himself, but he also makes it clear that he actually doesn't support the claim: "Some people get offended at the slightest things these days, but I would be more than happy to write a new entry for Belgium. I would consider it and honour if they would ask me", Jarrett says.
The entries for the Eurovision Song Contest will officially be handed in at the HoD meeting in Moscow on the 16th and 17th of May.