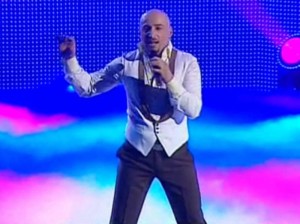 Ukranian broadcaster for the Eurovision song contest NTU announced there will be a new national final, starting tomorrow, 18th March. It was claimed that the previous internal selection was unfair.
The process will start with song submissions all day until 1800 local time. A jury made up of music industry professionals will choose twenty songs. They will have to work fast, as broadcaster NTU intends to present the songs on television that night.
Twenty second clips of the songs will also be shown on 19th and 20th March and the voting will begin. This time, the public will choose the song via text voting. The songs will also be shown in full on Friday and Saturday evenings and the winner will be known by the end of Saturday evening.
Vasyl Lazarovich has been picked internally to represent his country at this year's Eurovision Song Contest and in a national final a jury selected that he would be singing the song I Love You. This might change now with the information about a new selection. Whoever wins will compete in the second semi-final in Oslo.