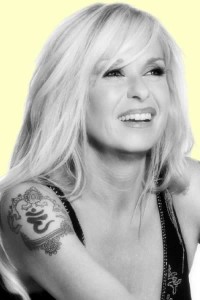 Danish rock singer Sanne Salomonsen who participated in the Swedish final in 2005 is on the way with a new album. It should have been released in November, but has now been postponed to January or February 2009.
The new album from Sanne Salomonsen will be her first album since she suffered from a blood clot two and a half year ago. As it will also be her first project in Danish for 12 years the album was originally planned to be released well in time for the Christmas sale, but her record company Copenhagen Records states that they have been delayed with the recording of Sanne's song as well as the mixing.
Sanne Salomonsen participated in the 2005 Melodifestival with the song Higher Ground. This put many Danish fans in a dilemma as while they still were proud of her making it to the Swedish final, then they were also disappointed that she had accepted an offer from Sweden after having denied to participate in the Dansk Melodi Grand Prix many times.
With an album release set to end of January or beginning of February this could match well with a 2009 Danish final that takes place the 31st of January. It is being mentioned though that the delay is due to a cold and not necessarily related to the Dansk Melodi Grand Prix where DR this year wants to raise the quality by specially invite participants of such a standard that they would normally not send in a song for the selection.
Despite the album delay the new single called Taxa can be heard on her MySpace profile.