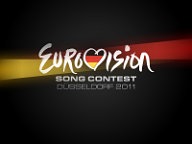 32000 tickets for the final of the Eurovision Song Contest on May 14th, 2011 in Düsseldorf are already sold, but it seems that not all tickets could be bought by fans. A lot of tickets are now sold for extremely high prices on a black market on the internet.
The NDR cautions everybody to buy these tickets. The German broadcaster is allowed to block them at any time, so that the owner loses the right to visit the event.
Everyone who bought a ticket last Sunday had to accept the terms and conditions which interdict to resell the tickets. It is particularly forbidden to resell the tickets on internet platforms, auctions and lotteries. The prices for the tickets on the black market are already up to 1000 € and even more. The highest official price for a ticket was 189 €.
On Sunday evening we could already see that several tickets are offered for higher prices on the German Ebay website than they were actually sold by the ticket agency dticket.de.
The NDR is now checking possibilities how to act against these offerers of Eurovision tickets.