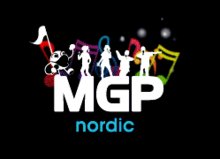 DR is the organiser of the 2008 Nordic junior show and they have chosen Århus to host the final. The city, which is Denmark's second largest, will also be hosting the Danish final that will decide who will be represent the country in the Contest where four Nordic countries compete.
The Junior Eurovision Song Contest was originally based on DR's idea with the Nordic junior contest. At that time the Danish broadcaster could see an idea in expanding it to include more than just its surrounding countries. Later the founder pulled out and the Nordic countries went back to their own format with Denmark, Sweden and Norway competing with three songs each. Last year Finland joined and each of the four Nordic countries participated with two songs. Iceland was invited to join as well, but has not yet wanted to do so.
Different to the Eurovision Song Contest, but similar to the still existing junior contest is the fact that the winning country is not automatically hosting next year's Contest, but that each country has their turn. This year Denmark will be hosting the final that takes place the 29th of November in Musikhuset in Århus.
Musikhuset will also be hosting the Danish final on 20th of September 2008. The deadline for submitting songs has just expired and DR recived about 300 songs. Last time Denmark won the Nordic Junior contest was in 2006 where SEB and their Tro på os to made it to the top. Last year Mathis came third for Denmark with the song Party. Both of these two songs can be seen via Youtube below.