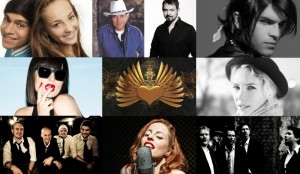 Through the first two heats six acts have qualified for the Melodi Grand Prix final in Norway leaving three more spots open. Let's take a closer look at the 8 participants that will be fighting for those three spots in the 3rd heat this Saturday. 
After Saturday's show we will have heard all 24 songs in the Norwegian selection this year – and we will know which 9 acts are still in the running to represent Norway at the 2012 Eurovision Song Contest.
The participants in the 3rd heat are: 
Song nr. 1: Tooji – Stay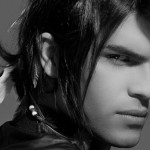 Tooji kicks off this heat with the song Stay. He is born in Iran, but he was just one year old when his family escaped to Norway in 1989. His career started when he was headhuntet as a model, then he got his own programme on the music channel MTV. He became known in the medias as "the Price of Persia" and after a public solo performance, where he got a lot of positive feedback he decided to put some attention to a music career. On Saturday he will take the first actual step in that direction with the song he describes as being "myserious pop music with an oriental twist.
The song is written by Tooji together with the two Swedish songswriters Tooji, Peter Boström og Figge Boström, who both comes with plenty of National final experience from Melodifestivalen.   
Song nr. 2: Marthe Valle – Si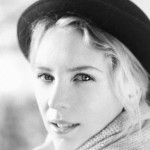 Next participant is Marthe, who is quite an established artist however this song marks a different direction for her as she, after three albums in English, is ready to try to sing in her native language Norwegian for the first time – and an album, her fourth in total, is planned for this spring. This song for MGP will be sung in Marthe's North- Norwegian dialect. Marthe also particpated in X-factor in 2010 where she had Elisabeth Andreassen as mentor. If anyone should be able give Marthe a few advices before Saturday's heat it must be her as she has been participating in the Eurovision Song Contest a total of 4 times and won it once – in 1985 as a part of Bobbysocks. 
The song is written entirely by Marthe herself. 
Song nr. 3: Petter Øien & Bobby Bare – Things Change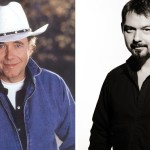 Behind song number three we find an unusual constellation in 38 year old Norwegian Petter Øien and 76 year old American Bobby Care, a constellation that came to happen as the record company wanted Petter to participate on Bobby's album. Bobby is a legandary country singer, who had his debut in 1959 and through his long career have toured with names such as Jerry Lee Lewis, Jim Reeves and Chet Atkins. What he might not know about participating in Melodi Grand Prix Petter Øien can feel him in on as he tried it last year together with his band Sie Gubba where they reached the final and came 4th with the song Alt du Vil Ha.
The song is written by Bobby Bare.  
Song nr. 4: Yaseen & Julie Maria – Sammen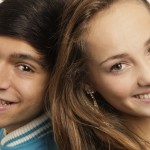 We continue with another duet – although a significantly younger one as Yaseen is just 16 and Julie Marie 15 years old. They know each other from NRK's youth series AF1, which is also where the TV viewers know them from. Their song "Sammen", which means Together is a tribute song to Norway and Oslo in particular about how people were able to stand together after what happend on July 22nd where so many people lost their lives under Anders Behring Breivik's terrorattack. Most of them were young people on the Island of Utøya and Yaseen & Julie Marie also says that music wise their song will mostly attract the younger generation, but the message in the song will be for all.
The song is written by Sigve Bull og El Axel.   
Song nr. 5: Håvard Lothe Band – The Greatest Day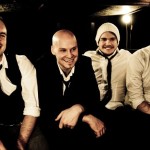 Håvard Lothe Band consist of 5 guys; Erlend Mongstad, Thomas Frøyen, Torstein Mongstad, Werner Bryen and leadsinger Håvard Lothe. They released their debut album in 2007 with the second one following in 2009. Should they end up winning Melodi Grand Prix it won't be the first time they will be performing abroad as the band played at a big festival in China in 2009 where they experienced how it was to be treated like a big star as they were staying at a luxery hotel, were picked up in limoshines and had bodyguard protection during their entire stay. The song is about the sweet 9 months waitingtime before a man becomes a father.
The song is written by Håvard Lothe, who was writing about his own feelings as his wife was carrying their first child. 
Song nr. 6: Silya Nymoen – Euphoria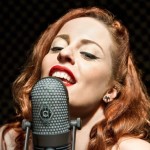 Some Norwegians might remember Silya from when she was singing in the group Muticyde, but since that she has focussed her career in New York, where she lives. Whenever she feels homesick she sings Voi Voi, the first ever Norwegian Eurovision Song Contest entry from 1960 – and has as such performed that several times during her concerts in New York. Silya loves to dance and she hopes that this, a bit 60's inspired pop song, will indeed make people want to dance.
Silya wrote the song herself. 
Song nr. 7: The Canoes – It Seemed Like A Good Idea At The Time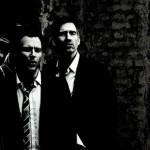 The four guys in The Canoes usually don't perform together as they come from each their band, but for the special event a Melodi Grand Prix is, they decided to join forces. The four guys are all in their 40's, but as they say then that should not stop them from still living their lives. They describe the song as a country based ballad and they dream of the Norwegian Crown Prince renaming them to The Royal Canoes.
They are Chris Barron from the band Spin Doctors, Hans Petter Aaserud from Trang Fødsel, Arne Hovda known from The Getaway People and Erik Røe from Baba Nation.
The song is written by The Canoes themselves. 
Song nr. 8: Lise Karlsnes – Sailors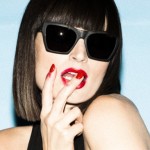 Last participant on stage tonight – and also the last song yet to be heard in this year's Norwegian selection process comes from Lise Karlsnes, who got her breakthrough in the popgroup Briskeby. She released her first single as solo artist in 2010 under the name Lise Of The Woods and an album including this Melodi Grand Prix entry is on the way. Lise has also worked as a model and designed her own sunglasses collection. 
The song is written by Lise herself and Thomas Eriksen, who is the brother of David Eriksen, who wrote the 1998 Norwegian Eurovision Song Contest entry Alltid Sommer.