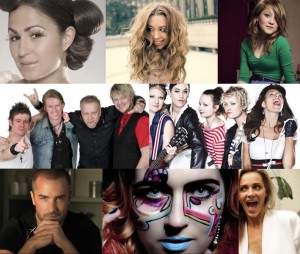 Norway found their first three finalists last Saturday and now it is time to take a closer look at the next bundle of 8 acts who will compete for three more final spots. Get to know the participants for the second Norwegian heat this Saturday and tell if you can predict the outcome. 
The Norwegian final will be held on the 11th of February. It will contain 9 acts selected through three preliminary heats. The first of those saw Reidun Sæter, The Carburetors and Nora Foss Al-Jabri take the final spots. 
For the second round the following artists will compete:
Song nr. 1: Cocktail Slippers – Keeps On Dancing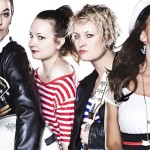 The second heat will be opend by the energetic Norwegian/ Danish girlband Cocktail Slippers, which has more than ten years of experience together. They have released three studio albums and two Christmas singles and toured in countries like Spain, The Netherlands and Belgium, but also performed at various festivals in Europe as well as the US. The six girls play rock'n'roll music and points at The Lucky Bullets, who came third at last year's Nowegian final with a song in the same genre, Fire Below, as their inspiration to join the Melodi Grand Prix.
The song is written by the band themselves.  
Song nr. 2: Isabel Ødegård – I've Got You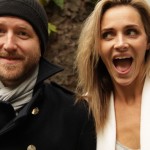 Isabel did get singing lessons when she was younger and was also performing at a large footballshow at the age of 15, but just as she was about to put everything into a musica career her good look quickly brought her into the career as a model instead. Her singing dreams were put on hold – until now.  She describes herself as a MGP enthusiast so it is a dream coming through for her when she will be participating in the Norwegian national selection this year.
The song is written by Thomas Helland, who happens to also be Isabel's neighbour, while Isabel herself helped with the lyrics.  
Song nr. 3: Tommy Fredvang – Make It Better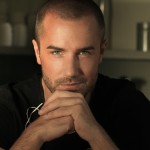 Third participant in this second heat is Tommy Fredvang, who the Norwegian TV viewers first got to know when he participated in X-factor and later in the Norwegian edition of Strictly Come Dancing. He mentions Green Day as his role model and he says he belongs musically sourounded by guitars and a lot of energy. Aside from singing himself Tommy also has his own record company and a studio where he helps other talentet singers with their first steps in the industry.
The song is written by Tommy Fredvang, Hanne Sørvaag and Tommy Berre.   
Song nr. 4: Rikke Lie – Another Heartache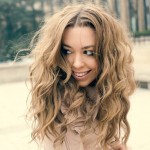 Rikke Lie is yet another X-factor participant. She participated in 2009 and was shortly after contacted by a record company. So far she has released three singles – and number four, that is the song she will be singing on stage on Saturday. Already at the age of 11 she won her first talent competition. Back then she had to dance and mime like Aqua's Lene in a look a like show. Originally this song was meant for someone else, but Rikke realised that it had become so much her that she simply couldn't give it away.
The song is written by Rikke herself together with the two Swedish songwriters Maria Marcus and Niclas Lundin. 
Song nr. 5: Malin – Crush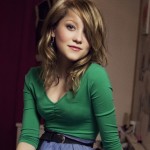 Back in 2005 10 year old Malin represented Norway at the Junior Eurovision Song Contest with the song Sommer Og Skolefri (Summer and school free). She came third, but has since that been somewhat of a star in Norway as she has released a total of six albums, which all sold to either gold or platinum. Over the years she has learned to sing in English, but does not feel comfortable speaking it, which is why she is already planning bringing an interpreter with her to Baku.
The song is written by Beyond51 (Marcus Ulstad Nilsen, Andreas Sjo Engen, Kjetil Helgesen). 
Song nr. 6: Plumbo – Ola Nordmann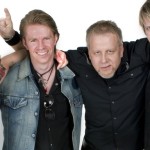 Behind the name Plumbo we find four men, who have sticked together for a total of 14 years now. The band is one of Norway's most touring ones so they come with plenty of stage experience. They have released 4 albums, the first one in 2002 and the 4th one came last year. The song tells the story about how the typical Norwegian is in good and bad – and also that he wants to create partytime around him, something the band also wants to on stage in the Norwegian final. It should be happiness, party and Norwegian rocktones, as they say. They add that they wants to stick to Norwegian if their song makes it to the Eurovision Song Contest: "It is time for Norway to send something completely Norwegian with Norwegian lyrics and the whole package".
The song is written by two of the bandmembers; Lars Erik Blokkhus and Glenn Hauger. Song nr. 7: Minnie-Oh – You And I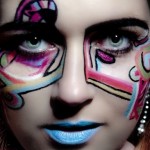 Song number 7 will be performed by Minnie-Oh or Miss Harmonica or Monica Johansen. The woman with the many names have been performing at various festivals in Norway as well as abroad and she promise us the same thing as she always delivers: A spetacular stage performance, which is the opposite of boring and which is never to be forgotten about! She has her own fashion store, but it is performing she loves. She says that the story is about following our dreams, something she says she has always been doing.
The song is written by Monica Johansen herself.
Song nr. 8: Rikke Normann – Shapeshifter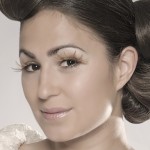 Last participant in the second heat, Rikke Normann, has been on stage in Melodi Grand Prix before as she managed to reach last year's Norwegian final with the song Not That Easy together with Åste Hunnes Sem. This time Rikke is trying on her own. She is born in Norway, but raised in Stockholm and London and has been backing singer for artists like Madcon, but also Norways's own Jahn Teigen. With her on stage Rikke will have the energetic danceing group Kings Wing Crew.
The song is written by Rikke herself and Silya Nymoen.