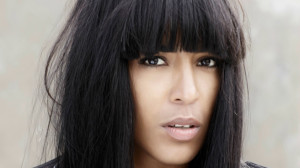 As it has happened all over Europe, the winning song of the 2012 Eurovision Song Contest has made it to the charts in Spain and Loreen has reached the number one on the chart of Los 40 Principales. After four weeks climbing positions Euphoria has been the most voted song by the listeners this week.
It started five weeks ago when Euphoria entered the most popular Spanish chart known as Los 40 Principales ranked 26th on the list. The following week it climbed to number 17, then it came into the top 10 with the 10th position and last week it ranked 7th. This Saturday, Loreen has been the favourite for the listeners and she has managed to reach the top.
Los 40 Principales is Spain's most important radio station with more than 4 million listeners nationwide. Currently the list is the result of the vote of the listeners through phone calls and the official website.
Euphoria is the 15th Eurovision song that ranks first in the Top 40 although since 2003, no song related to the Eurovision Song Contest had managed to reach the top position in this chart. The other Eurovision top chart songs were as follows:
April 23, 1967: Hablemos Del Amor by Raphael
May 7, 1967: Puppet On A String by Sandie Shaw
April 21, 1968: La, La, La by Massiel
May 19, 1968: Congratulations by Cliff Richard
April 20, 1969: Vivo Cantando by Salomé
May 18, 1969: Maman, Maman (Spanish version) by Jean Jacques
March 29, 1970: Gwendolyne by Julio Iglesias
June 15, 1974: Waterloo by ABBA
May 22, 1982: Él by Lucía
June 16, 1984: Lady, Lady by Bravo
June 15, 1991: Bailar Pegados by Sergio Dalma
July 28, 2001: Dile Que La Quiero by David Civera
May 18, 2002: Europe's Living A Celebration by Rosa López
April 19, 2003: Dime by Beth
Below you can see our 3D video of Loreen's performance at the Eurovision Song Contest. As always, we recommend watching it in 3D but if you do not have a pair of suitable glasses this can easily be turned off in the player below for regular 2D video.