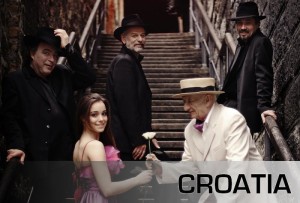 Kraljevi Ulice & 75 cents are continuing their promotional activities around Europe in a effort to garner as much support as possible. They have recorded messages in seven main European language for their fans.
The messages can be found below, or on Kraljevi Ulice's youtube page
The band's management has also announced that the single of 'Romanca' will be released on the 6th of May. It has also been made known that the single will include the original version, the Russian language version and two remixes.
The band has also released their latest album which is available online through most of the major music stores.