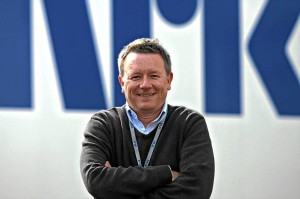 The European Broadcasting Union have announced that Jon Ola Sand will be the new Executive Producer of the Eurovision Song Contest.  He succeeds Svante Stockselius whose last major work was at the Junior Eurovision Song Contest in Minsk, Belarus last week.
Mr Sand will start his new work on 1 January 2011.  40 people from 10 countries applied for the prestigious appointment.
Sand has more than 15 years experience in major productions at the Norwegian broadcasters, NRK and TV2 Norway.  He has also produced or directed programmes such as Nobel Peace Prize Concert, Norwegian Film Awards and the Melodi Granx Prix (the national selection for Norway to select their Eurovision songs).
Mr Sand will also work with his team handling other productions of the EBU.
Sietse Bakker has been appointed Event Supervisor for the Eurovision Song Contest to look after the growing television production surrounding the event.