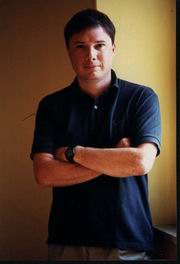 Many fans of the Eurovision Song Contest would love to see the return of Italy. They haven't participated in the contest since 1997 but there may be a glimmer of hope about their return.
RAI have not broadcast the contest since 1997 because of low viewing figures but the contest is "An opportunity that would be worth the worry of taking." According to Enzo Mazza, the president of FIMI (Federazione Industria Musicale Italiana). He continued "To consider the Eurofestival as a low profile show is a mistake because it is followed closely by young countries and Italian songs fit in with those from the east."
So does this mean that RAI will relent and return Italy to the contest? Only time will tell of course, but it is clear from fan forums that a lot of people would welcome such a move.
Meanwhile, Paolo Meneguzzi, who didn't qualify from the second semi-final for Switzerland, has highlighted what he sees as the main difference between the Eurovision and Sanremo festivals. Speaking from Eurovision, he said "Here what counts is the personality of the singer and his set, while at Sanremo, one lives in the song and its faults."
Links
In my view
I can see what Paolo is saying. At the Sanremo festival, the songs are heard three times during the week of the festival before the vote on the final night and are played on the radio as well. There is no time limit on the songs, which allows the writer to develop the song instead of going for instant appeal. You certainly won't see the complex staging of songs that seems so important at the contest these days. The result is that a lot of songs which compete at Sanremo stand the test of time. How many of this years entries from Belgrade will sound as good in ten years time?

The opinion expressed in "In my view" are those of the author and are not necessarily the one of EuroVisionary.com.