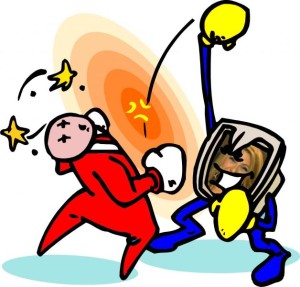 In Denmark close to 1.5 million people watched the Eurovision Song Contest, it is 50% higher than last year and gives a good market share of 68%. People are however not satisfied with Brinck's 13th place – and just like him they are complaining, especially towards Sweden.
Denmark is one of the few countries which generally always have impressive viewing figures when it comes to the Eurovision Song Contest. It is also one of the countries that take the whole contest very serious and as such are complaining the most when they think they haven't been treated fair – and this year is no different.
Sidsel Ben Semmane finishing 18th in 2006 and DQ not qualifying for the final in 2007 affected the Danish viewing figures for 2008 where only 965.000 people watched the show. This year the Danes had gotten their faith in the Eurovision Song Contest back and 1.450.000 watched the final. This is equal to a market share of 68% and is quite matching with this year's Danish final achieving a 71% market share.
 
The many Danes watching the show were however not satisfied with the result. While they might agree with Alexander Rybak and Norway winning Brinck's 13th place is quite a disappointing results. Brinck himself is disappointed, various surveys shows that the Danes think it deserved more and the medias are using headlines like "Denmark lost the Eurovision Song Contest" and "Denmark massacrated at the final". The strong words come from the fact that Denmark was expecting a lot more. While they were realistic enough to realise that Brinck and his Believe Again might not win, they were expecting at least a top10 – and hopefully a top5 result. Last year Denmark finished 15th and Brinck did improve Simon Mathews result with two placements, but he didn't live up to his own or his country's expectations.
 
Denmark got a total of 74 points in the 2009 Eurovision Song Contest final. Brinck got 8 points from Norway and Slovenia, 7 from Poland, 6 from Cyprus and Malta, 5 points from France, Andorra, Ukraine and Moldova, 4 points from Ireland and Iceland, 3 from Hungary and Latvia, 2 points from Lithuania and Romania and finally one point from Serbia. In particular the missing points from Sweden is creating quite some headlines in Denmark and while the Swedes shakes their heads and think that the Danish participant is overreacting when he wants to beat the Swedish neighbours yellow and blue, the Danes are trying to find reasons why the Swedes would dislike them at the moment. An example of that is that Denmark and Sweden are playing in the same World cup qualification group where Denmark is leading with 13 points while Sweden is 4th with only 6 points.