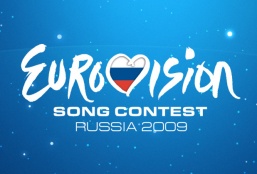 The results of both semifinals have now been released by the EBU. They make interesting reading. The jury overturned the telephone vote to save countries in each of the semifinals. Quite annoying if your country finished 10th in the phone vote.
1st Semifinal
Although Macedonia finished 10th in the public phone vote, they were eliminated when the jury decided that Finland, who were 12th, should go through to the final. Supergypsy from the Czech Republic scored no points at all.
1st   Iceland –  174 points
2nd  Turkey –  172 points
3rd   Bosnia & Herzegovina – 125 points
4th   Sweden – 105 points
5th   Armenia – 99 points
6th   Malta – 86 points
7th   Israel – 75 points
8th   Portugal – 70 points
9th   Romania – 67 points
10th FYR Macedonia – 45 points
11th Montenegro – 44 points
12th Finland – 42 points
13th Belarus – 25 points
14th Switzerland – 15 points
15th Andorra – 8 points
16th Bulgaria – 7 points
17th Belgium – 1 point
18th Czech Republic – 0 points

2nd Semifinal
Serbia finished 10th after the public had voted, but as in the 1st semifinal, the jury decided that another country should go to the final instead. Croatia was chosen, having been placed 13th by the public. It was a disappointing return for Slovakia. They were 18th of nineteen countries, possibly putting in doubt their participation next year.
1st   Norway – 201 points
2nd  Azerbaijan – 180 points
3rd   Estonia – 115 points
4th   Greece – 110 points
5th   Moldova – 106 points
6th   Ukraine – 80 points
7th   Albania – 73 points
8th   Denmark – 69 points
9th   Lithuania – 66 points
10th Serbia – 60 points
11th Ireland – 52 points
12th Poland – 43 points
13th Croatia  – 33 points
14th Cyprus – 32 points
15th Hungary – 16 points
16th Slovenia – 14 points
17th Netherlands – 11 points
18th Slovakia – 8 points
19th Latvia – 7 points
The Final
It was clear from early in the voting that Norway would secure its third victory. Alexander Rybak scored a record number of points with Fairytale. The Finns, having been given a second chance by the jury, finished last. Croatia, the other country in the final thanks to the jury, was in 18th place. The United Kingdom was rewarded for taking the contest so seriously this year with 5th place. It raises the question of what they will do next year.  Another of the 'Big 4' countries finished in the top ten. France did so by enlisting the help of an international star.
1st    Norway – 387 points
2nd   Iceland – 218 points
3rd   Azerbaijan – 207 points
4th   Turkey – 177 points
5th   United Kingdom – 173 points
6th   Estonia – 129 points
7th   Greece – 120 points
8th   France – 107 points
9th   Bosnia & Herzegovina – 106 points
10th Armenia – 92 points
11th Russia – 91 points
12th Ukraine – 76 points
13th Denmark – 74 points
14th Moldova – 69 points
15th Portugal – 57 points
16th Israel – 53 points
17th Albania – 48 points
18th Croatia – 45 points
19th Romania – 40 points
20th Germany – 35 points
21st Sweden – 33 points
22nd Malta – 31 points
23rd Lithuania – 23 points
24th Spain – 23 points
25th Finland – 22 points