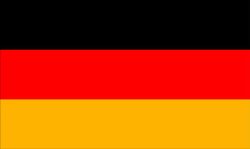 Four cities are finally left as a possible host of next year's Eurovision Song Contest. That is the conclusion after the deadline ended on August 20th. The contest will be held in Berlin, Hamburg, Hanover or Düsseldorf.
Thomas Schreiber who is the entertainment coordinator of the TV channel ARD says that all four cities seem to be extremely motivated. The applied documents are detailed and amazing. Together with the ARD and the EBU, the NDR will decide about which city will get the allowance to host the contest. They will check which city has the best production conditions, the most convincing infrastructure and of course, the costs also play a role.
While Berlin wants to host the contest in the area of the former airport Tempelhof, Düsseldorf would stage it in their football stadium, the Esprit arena, and Hamburg and Hanover in their exhibition halls.
The final decision will be announced within the next weeks. Schreiber says that Germany will be a good host and the spectators will see a sensational Eurovision Song Contest.
In my view
Berlin and Hamburg seem to be the favourites – Berlin because it is the capital of Germany and Hamburg because it is the domicile of the NDR. Hanover and Düsseldorf are the outsiders in this race. There is a small controversy about Berlin because all huge German events of the past were hosted there. In my opinion it is finally time to get a decision, no matter which city will win this race.

The opinion expressed in "In my view" are those of the author and are not necessarily the one of EuroVisionary.com.