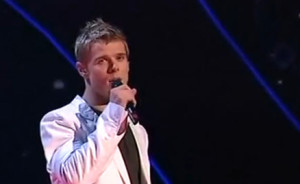 On Saturday Iceland will kick of its national selection. 5 songs will compete for two spots in the big final that will be held on February the 11th. This morning the broadcaster put the first five songs online in order for them to get some popularity before the show. 
The five songs competing in the semi-final on Saturday the 14th are:
Íris Hólm – Leyndarmál (Sveinn Rúnar Sigurðsson)
Gréta Salóme and Jónsi – Mundu Eftir Mér (Gréta Salome Stefánsdóttir)
Fatherz'n'sonz – Rýtingur (Gestur Gunnarson and Hallvarður Ásgeirsson)
Heiða Ólafsdóttir – Við Hjartarót Mína (Árni Hjartarson)
Blár opal – Stattu Upp (Ingólfur Þórarinsson and Axel Atlason)
Song number 2 will see a comeback to Jónsi, who represented Iceland at the 2004 Eurovision Song Contest with the song Heaven, that came 19th in the final Iceland was prequalified for.
The 5 songs, that can be heard on the broadcaster's website, will compete for two spots in the final held on the 11th of February. A total of three semi-finals will make a final of 6 songs.