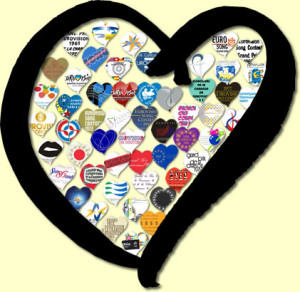 Over the coming months, Eurovisionary will be adding the history of the contest to the site. Today we are starting the launch and we hope you will welcome this addition to our site. Stay tuned as more will happen during the autumn.  
Initially, the History section will feature the contests year by year. Naturally, we will be writing about all the contests and this will include a brief summary of each song. We believe we will be the only website to offer this particular feature.
We have already added the earliest contests and the others will follow in due course. Not only that, but in the months leading up to the 2009 Eurovision Song Contest, we will also expand the History section to include some exciting and interesting features. We believe it will be the most extensive History section on the internet
Naturally, such a comprehensive feature will take a while to complete, so please bear with us while we do this.  Our aim is to add articles to the History section regularly to give you all the information you need on the event we all love.
In the meantime, click the link in the menu bar to see the start of our history section and to read all you need to know about the years 1956 – 1965.