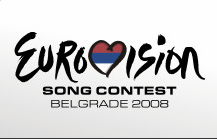 British newspapers have been filled with negative stories about Eurovision since Sunday morning last but while many have had little or no substance today's article about voting safeguards in the Times raises serious issues. 
The Times received an annoymous memo last week concerning the Europe wide voting proceedures and safeguards.  The Times have now passed the memo onto Ofcom, the British national telecom regulator.  They are now deciding if the claims in the memo warrant an investigation.
The memo alleges that nearly 50% of all votes cast last year were "not properly counted" and the fact that in some countries votes can only be cast by SMS and in Britain they can only be cast by phoning in. 
Svante Stockselius says that PricewaterhouseCoopers run "elaborate checking of the numbers and results" but in a clear contrast of description of their role PWC themselves say its auditor checks the systems used and "does not audit, verify or count the actual votes".
The main accusation of the memo is that voting manipulation could occur because the voting information is "frantically collected" in Cologne and they have little choice "to take the word of what each local private company [which runs the phone voting] tells them".  This is an extremely worrying accusation and could inflict even more damage on the reputation of the contest in the competing western countries.  If proven to be true it would be even more worrying asthe valdity of all the results since televooting's introduction in 1997 would come into serious questin.
All claims in the memo received by The Times are, as of yet, completey unproven and are not the opinion of EuroVisionary.com or any of it's editors.