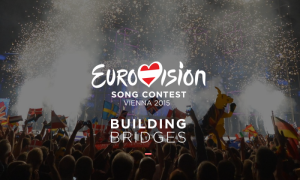 A short while ago the running order for the two semi-finals of this year's Eurovision Song Contest was revealed. Moldova will open the first one, while Lithuania kicks off the second one two days later. Set to perform after advert breaks are Greece, Denmark, Norway and Sweden.
At the allocation draw in January the semi-finalists were drawn into one of the two semi-finals and also into either first or second half, but it would be up to the producers and EBU to decide the exact running order based on the songs and what gives the best flow of the shows.
Semi-final 1:
Moldova
Armenia
Belgium
The Netherlands
Finland
Greece
Estonia
FYR Macedonia
Serbia
Hungary
Belarus
Russia
Denmark
Albania
Romania
Georgia
Semi-final 2:
Lithuania
Ireland
San Marino
Montenegro
Malta
Norway
Portugal
Czech Republic
Israel
Latvia
Azerbaijan
Iceland
Sweden
Switzerland
Cyprus
Slovenia
Poland 
Advert breaks in both semi-finals are set to be after song 5 and song 12, which means that all three Scandinavian entries will be on right after such a break.