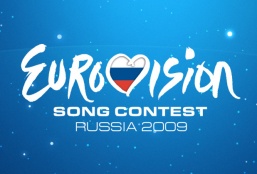 Having previously announced that the public televote will be combined by a jury vote, the EBU have now announced details of how this new system will work.
Ruurd Bierman, Chairman of the Reference Group, explained the decision: "We strongly believe in televoting as a way of measuring the opinion of our millions of viewers across Europe. After the public debate about neighbour and diaspora voting, we decided to give national juries a say in the outcome of the 2009 Eurovision Song Contest Final."
All of the participating countries, including those not involved in the final, will have a jury consisting of five people who each are professionals in the music industry. Each jury member will decide his top ten on the basis of the traditional Eurovision voting system, 1-8 points, 10 points and 12 points to their favourite song. All the scores will then be added together and points awarded in the same way to the ten songs with the highest scores. If there are any tied scores, the jury will then decide by a show of hands how the tie will be broken. The results will then be combined with the public phone vote on a 50/50 basis to form the overall votes from that country.
An independent auditor in each country will monitor the juries. Each jury will be made up of people of varying ages, gender and backgrounds. All five members of the jury must be citizens of that country, and must have no connection with any of the participating songs or artists. National broadcasters will reveal the names of the jurors before or during the final.
Svante Stockselius, Executive Supervisor of the Eurovision Song Contest on behalf of the EBU said "Nothing is more democratic than the vote of the public. But a jury takes the opportunity to listen to the songs several times, before they make up their minds. In Belgrade, last year, we saw a difference in judgment of the public and the back-up juries, and we believe a combination will make the show more interesting."
The juries will only vote in the final, leaving the two semifinals to be decided by a jury vote only.