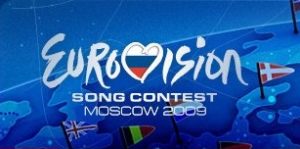 The new official Eurovision site is now online. It has been slimmed down with lighter emphasis on the visiual element and more of a focus on the content.
In one of the first article published on the new site, they say they took into account all views expressed to them about improvements to the site when designing the new layout.
All the elements of the site remain the same, the MyEurovision feature still allows membership of all three events in the Eurovision family.
The site is run by Sietse Bakker, former esctoday.com editor, who is now the Manager Communications & PR of the three Eurovision events. The site is maintained by 10 volunteers who were at EBU headquarters in Geneva today to offically launch the new site.
You can visit the site at this link:
www.eurovision.tv
What do you think of the new layout? Leave a comment and let us know your opinion.
In my view
There isn't much of a change. They make a big deal out of changing the skin every year, but it is usually about the same as the year before. I used to like when the official site was handled by the host broadcaster. I know it used to be a bit hit and miss and there was no sense of continuity, but at least you got something new each year with a national flavour.
I was surprised to find out that 10 volunteers run the site. I really thought the EBU could spring for a 5-6 full and part timers to run the official site of one of the biggest televised events in the world.

The opinion expressed in "In my view" are those of the author and are not necessarily the one of EuroVisionary.com.