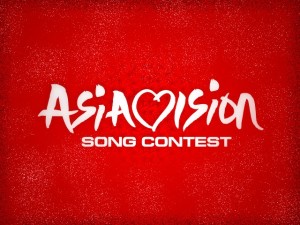 After the European Broadcasting Union sold the format of the Eurovision Song Contest to an Asian company, Asiavision Pte. Ltd, a new paradise of music was created; Asiavision Song Contest.
Asiavision Song Contest will be an annual song contest based on the Eurovision Song Contest. The European Broadcasting Union revealed that Asiavision's concept will be the same as the Eurovision Song Contest as late as 2007.
The Asiavision Song Contest will also consist of a 6 month multi-platform national and international media and marketting campaign across fifteen Asian markets. The main centre of the contest will be Singapore, who will broadcast to the 15 countries who want to take part in this show.
Andreas Gerlach, the CEO of Asiavision Pte. Ltd, has stated that the format is highly suitable for Asian people who love popular music and have a strong national pride. "Asia today is all about competition, economically and politically. The Song Contest is a friendly competition between cultures. Like in Europe, the universal language of music will help to bring people closer together and nurture mutual understanding in the region", he said.
Fifteen countries from all over the Asia will participate at the first Asiavision Song Contest: China, Cambodia, Hong Kong, India, Indonesia, Japan, Laos, Macao, Pakistan, Philippines, Singapore, South Korea, Taiwan, Thailand and Vietnam. It is also expected that more than 500 million viewers will watch the show from all over the world.
You can also watch the offical contest clip below:
Links