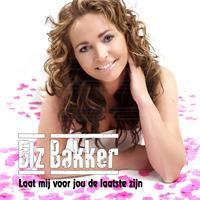 Dutch female singer Elz Bakker has released a cover version of Invincible, which Carola sang to a fifth place at the 2006 Eurovision Song Contest. It is a song that has been covered several times before and in this new Dutch version Elz made it to the charts.
Elz Bakker entered the Dutch single top100 as #86 with her cover version titled Laat Mij Voor Jou De Laatste Zijn, which translates to "Let me be the last one for you". 
The Swedish 2006 Eurovision Song Contest entry has been covered in several languages before: It was covered twice in South African with the title 'n Ewigheid sung by Juanita Du Plessis and Hi-5, in Slovenian by DNE feat. Manika under the title Nepremagljiv, in Lithuanian titled Su Tavimi sung by Aistė Pilvelytė and in French by Marcelle Alexis – not to mention a few Swedish cover versions as well. 
This is the third single that brings Elz Bakker to the charts. In 2004 she was listed one week as #82 with the song Speel toch geen spel met mij (Don't play games with me) and in April this year she made it to #32 with Je kan niet eens fatsoenlijk liegen (You can't even lie decently).
Below you can listen to Elz Bakker's Dutch version: