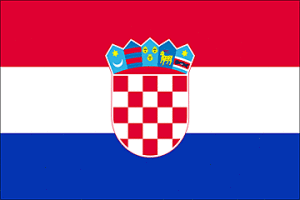 Croatia have today announced their plans for the 2013 Eurovision Song Contest.  The broadcaster, HRT, intend to select a song sung in the traditional Klapa style.  The song will be selected by a special jury and then the search for the act to perform the song will begin.
Klapa music is of a traditional style and has an acapella with little or no music involved. It is just voices.  Normal rules apply for submission.  Singer and writers must be over 16 years old and a Croatian citizen.  It will be decided later whether it will be a group that is selected.
An expert jury will select the song to go to Sweden from a choice of three in an internal selection.
HRT have already decided to make a preview video clip to accompany the winning entry and they may send the winning act on a tour to other countries promote the 2013 Eurovision entry.
Croatia will be hoping to make it to the final for the first time since 2009 when Igor Cukrov feat. Andrea Šušnjara performed Lijepa Tena.