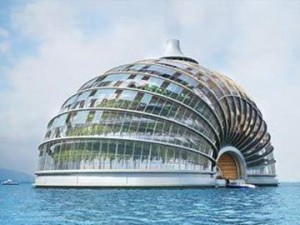 Azerbaijan has been in a frenzy of excitement since winning Eurovision Song Contest 2011, with the capital Baku hosting the 2012 event. However Baku's infrastructure lags far behind recent host cities. With an expected 60,000 visitors, there is some doubt as to whether Baku will cope.
Baku currently has only a small number of international hotels generally used by oil company employees, nowhere near enough for the anticipated influx of crazed Eurovision fans. There are plans for an additional six five-star hotels and a range of three to four star hotels to be built prior to the Eurovision Song Contest 2012. A novel solution to the impending accommodation crisis is being considered – using boats on the Caspian sea to accommodate guests. Also planned is a major re-vamp of the International Airport, which will proudly boast 18 escalators and 20 passenger elevators, and will allow eight planes to land simultaneously.
The Azerbaijan Tourism Association has also recognised that tourists need maps to help them around a strange city – apparently something the locals find redundant. Accordingly they've begun work on a map of Baku that will highlight tourist routes , facilities, shops, restaurants and other interesting and necessary facilities (we assume toilets fall under the 'necessary' rather than 'interesting' category).
On top of all this activity there is the need for a suitable venue for the entertainment spectacular that is the Eurovision Song Contest. There are plans for a new venue to be built but as each day passes the organisers are realising what a monumental task it is to have new hotels, a new airport and a new venue all ready in time for May 2012. There have been discussions of a 'Plan B' where the event would be held at an existing venue.
In addition to all the new buildings hundreds of suitably trained hospitality and tourism staff will be needed. The Azeri government has called upon its good friends in Turkey to assist. A number of experienced Turkish hospitality professionals have been in Azerbaijan helping train local staff in the subtleties of good service.
In my view
Only time will tell whether Baku will be ready for Eurovision Song Contest 2012 or whether we'll have a last minute Athens Olympics style panic. One thing is certain though, with all this construction and hospitality activity it's a good time to be a builder, architect, engineer or restaurant owner in Azerbaijan.

The opinion expressed in "In my view" are those of the author and are not necessarily the one of EuroVisionary.com.