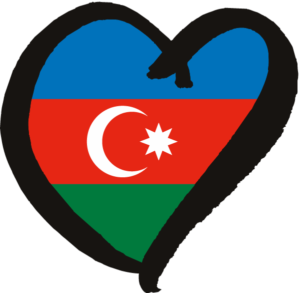 Azerbaijan will once again select its hopeful for the next Eurovision Song Contest through a talent show which is called Boyuk Sehne. The national final is scheduled for 2nd March, but a number of pre-selection shows will take place before that. 
Azerbaijan will decide upon its entrant through the popular show Boyuk Sehne, which was previously aired on ATV but now will run for seven weeks on Ictimai TV. The show will take form of a talent show and twelve candidates will battle head to head to win the right to represent Azerbaijan in the 2014 Eurovision Song Contest.
The list of shows will kick-off on 27th January and the national final to select the artist will take place on 2nd March. It is yet unclear if the song will also be selected through the talent show, however as last year it is expected that after the artist is selected, a particular song will be written specifically for the singer chosen.
Azerbaijan's first participation in the Eurovision Song Contest was in 2008 and since then the country achieved great results including a victory in 2011 when Ell & Nikki won the contest with the song Running Scared. Last year the country came as runner-up when Farid Mammadov sang Hold me.
You might also like to read: