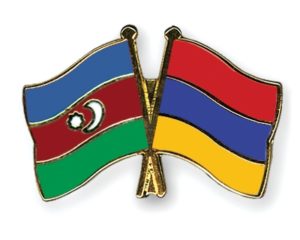 The political issues between Azerbaijan and Armenia might result in the latter withdrawing from next year's Eurovision Song Contest. The Azeri broadcaster however regrets that and EBU states that they expect the same security for all teams, also the Armenian. 
Everything started on 25th of February 1992 in an Azeri town Khojaly where Azerbaijan and Russian & Armenian military faced each other. It is reported that there were 613 Azeri civilians have been killed into this Nagorno – Karabaqh conflict. 
As most might be aware of, neighbour points doesn't exist between Azerbaijan and Armenia. The political fight between the two countries have resulted in Azerbaijani police questioning people who voted for Armenia in the 2009 Eurovision Song Contest.  They are being classified as a potential security threat. In the same year, it was also reported that Azeri broadcaster ITV did not show the voting number for Armenia.
The two countries don't recognize each other on the international arena.  As the 2012 Eurovision Song Contest will be held in Baku, the capital city of Azerbaijan, Armenian authorities mentioned this political situation might result in them withdrawing if they don't feel that their safety can be guaranteed. 
After ARM TV, the Armenian broadcaster, mentioned this possible thread, Azeri broadcaster İTV's Mr.Omarov said: "In regards to the involvement of Armenian representatives in this contest, I have been informed that the Armenians said they would not participate in the 2012 contest when asked about it. If this is really so, then I regret it."
Another topic between Armenia and Azerbaijan is the border. Though these two countries geographically are neighbours, there is no open gate on the border line. Armenians travelling to Azerbaijan would therefore not be able to cross the border.
The supervisor of the Eurovision Song Contest, Jan Ola Sand told to the media "From EBU we are expecting that Azerbaijan will provide the security of any team in Baku next year. Everything should be done as in the previous Eurovision Song Contest. There will not be any exception for Azerbaijan". 
Links