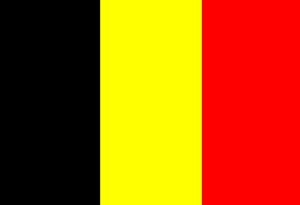 The Belgian selection for the Eurovision Song Contest 2011 already kicked off some time ago. In the meantime five entries have reached the final and will compete for the Belgian ticket to Düsseldorf.
The French speaking Belgian broadcaster RTBF conducts in association with AKAMusic the web selection for the 2011 national final. The candidates who want to enter the national final have to gather 20.000 € from the public. They had to create profiles on the webpage containing information, photos and snippets of their music. Members who created an account with Akamusic could then support their favourite act at 5 € per bid. As soon as the amount 20.000 € is reached the act directly qualifies for the final.

The five acts who have reached the final so far are:
The Blazing – Our way
Lea Clement – Où s'en vont nos rêves?
Syla K. – Simple love
Steve Linden – C'est la musique
Hélène – Our home
Last year Belgium was represented by Tom Dice with the entry Me and my guitar. Tom finished in a very good 6th position which meant the best Belgian ranking in the Eurovision Song Contest since Urban Trad came 2nd in 2003 with Sanomi.
Links
The Blazing – Our way
Lea Clement – Où s'en vont nos rêves?
Syla K. – Simple love
Steve Linden – C'est la musique
Hélène – Our Home
Official website