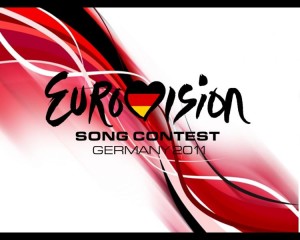 Today the European Broadcasting Union announced that 43 countries will participate in the Eurovision Song Contest 2011 in Düsseldorf. This is the biggest number of participating countries since 2008 in Belgrade, when the same number of countries took part.
Four countries return after some years of absence. The biggest surprise is Italy who returns after 13 years of absence. Italy won the Eurovision Song Contest twice, in 1964 with Gigliola Cinquetti and the song Non ho l'étà and in 1990 with Toto Cutugno and Insieme: 1992. In 1997 Italy took part for the last time and finished in a 4th position with the duo Jalisse and their entry Fiumi di parole. Italy will be directly qualified for the final, as the "Big Four" have become the "Big Five": Germany, UK, France, Spain and Italy. These countries are always automatically qualified for the final.
Austria, Hungary and San Marino also return in 2011. Austria was represented the last time in 2007, when they finished in the penultimate position in the semi-final with the song Get a life – get alive performed by Eric Papilaya. Austria won the Eurovision Song Contest once in 1966, when Udo Jürgens performed Merci Cherie.
Hungary entered the Eurovision Song Contest in 1994, when they finished 4th with Friderika and the entry Kinek mondjam el vetkeimet. Until today this has been the best place Hungary could ever reach. After an absence of six years, Hungary returned in 2005 and was absent again in 2010.
For the small country San Marino the participation in Düsseldorf will be the second one. San Marino took part in 2008 with the group Miodio and the song Complice.
The EBU announced as well that the semi final allocation draw will be held on January 17th in Düsseldorf. 19 countries will participate in each semi final. 10 songs of each semi final will finally proceed to the final. The running order of the semi finals will be determined on March 14th.
The two semi-finals will be held on May 10th and May 12th, while the big final will take place on May 14th.
The 43 participating countries and their respective broadcasters are:

1.    Albania (RTVSH)
2.    Armenia (AMPTV)
3.    Austria (ORF)
4.    Azerbaijan (Ictimai TV)
5.    Belarus (BTRC)
6.    Belgium (RTBF)
7.    Bosnia & Herzegovina (BHRT)
8.    Bulgaria (BNT)
9.    Croatia (HRT)
10.    Cyprus (CyBC)
11.    Denmark (DR)
12.    Estonia (ERR)
13.    Finland (YLE)
14.    France (France TV)
15.    FYR Macedonia (MKRTV)
16.    Georgia (GEGT)
17.    Germany (NDR/ARD) (Host Broadcaster)
18.    Greece (ERT)
19.    Hungary (MTV)
20.    Iceland (RÚV)
21.    Ireland (RTÉ)
22.    Israel (IBA)
23.    Italy (RAI)
24.    Latvia (LTV)
25.    Lithuania (LRT)
26.    Malta (PBS)
27.    Moldova (TRM)
28.    The Netherlands (TROS)
29.    Norway (NRK)
30.    Poland (TVP)
31.    Portugal (RTP)
32.    Romania (TVR)
33.    Russia (C1R)
34.    San Marino (SMRTV)
35.    Serbia (RTS)
36.    Slovakia (STV)
37.    Slovenia (RTVSLO)
38.    Spain (RTVE)
39.    Sweden (SVT)
40.    Switzerland (SRG/SSR)
41.    Turkey (TRT)
42.    Ukraine (NTU)
43.    United Kingdom (BBC)