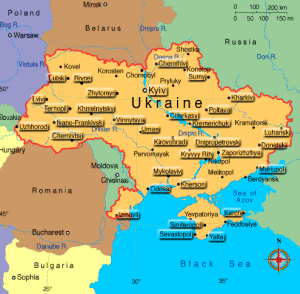 Ukraine held their 2nd semi final on Sunday 7 November to select the songs to qualify for the final where the winning act will represent them at the Eurovision Song Contest in Germany.
3 more songs qualified for the Ukraine national final on 27 February 2011.  The artists participating in the latest semi final were Ivan Berezovky, Para Normalnyh, Mika Newton, Eduard Romanyuta, Bahroma and Metropolitan. Shanti should also have taken part but withdrew for a reason not yet known.
After a combination of expert jury and televoting the 3 acts to make it to the final were –
Bahroma 2 5
Eduard Romanyuta Berega
Ivan Berezovky Ave Maria
The 3 songs can be viewed below.